Links contained in this post and elsewhere on my website may include affiliate links. When you make a purchase through these links, I earn a commission at no additional cost to you. I only link to products and services that I love - and that I think you will love, too!
Read Time:
1 Minute, 3 Second
Have you heard of AromaCulture magazine? I am so impressed by this publication! It's a great resource for the client-focused side of botanical wellness. I wrote an article about TCM and cardiovascular health for this month's issue.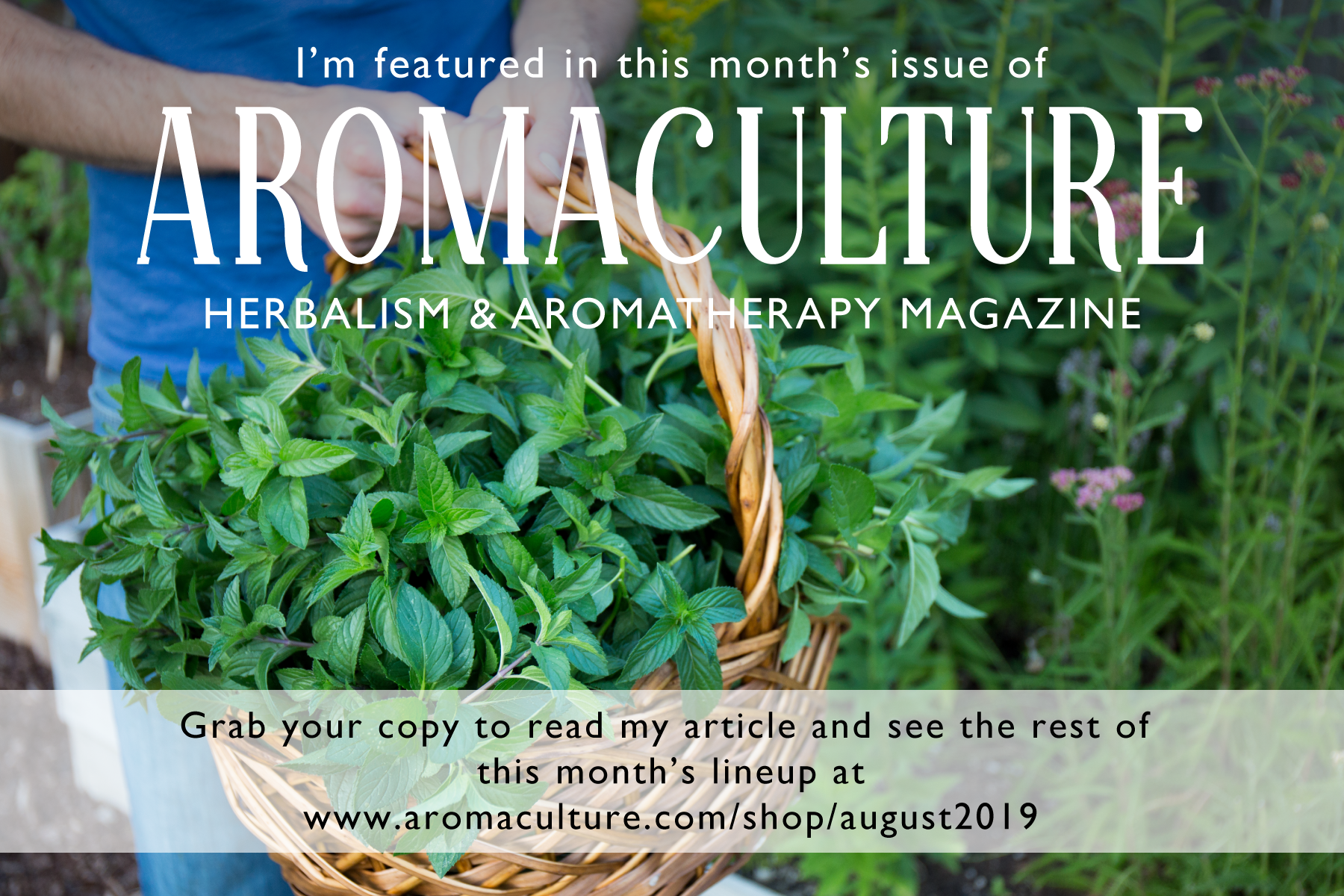 One of the most interesting things to me about this subject is that it really expands the number of herbs that can be considered for cardiovascular support. For instance, hypertension isn't a stand-alone diagnosis in Traditional Chinese Medicine. Instead, it is linked to imbalances originating in several different Organ systems.
I received a complimentary copy of the magazine and ad space for contributing an article, so I'm about to dive in and start reading. So far, it looks great!  The formatting is lovely. It's a digital publication but the layout is definitely printer friendly if you want to make a copy of an article or the whole magazine.
I also love that this issue focuses on men's health. Some of the topics include support for andropause; the benefits of pumpkin seed oil; aromatherapy for men's health; and an article about adaptogens and nervines for stress management.
You can pick up a digital copy of the magazine or subscribe to have issues delivered to your email by visiting the AromaCulture shop.