Links contained in this post and elsewhere on my website may include affiliate links. When you make a purchase through these links, I earn a commission at no additional cost to you. I only link to products and services that I love - and that I think you will love, too!
Read Time:
1 Minute, 15 Second
There is plenty to do with spring in full swing. Dandelions, chickweed, and violets are everywhere. Cleavers are just beginning to make an appearance. It's a really good year for violets, so I've been making vinegars (for oxymels and other treats) and syrups. More on that soon. Enjoy my garden update- have a quick look around!
Nothing much is happening with my herb seeds at the moment. I found a barn cat asleep on the soil blocks several times, so that may have something to do with it. All of those lovely little garden sproutlets from February, though, have survived a hard frost or two and several light frosty mornings.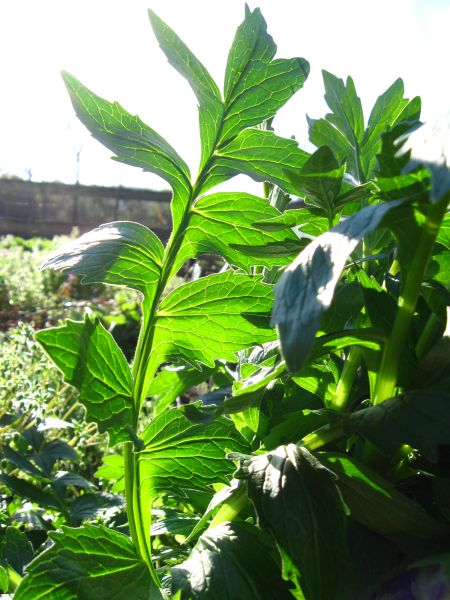 The valerian is now just over a foot tall!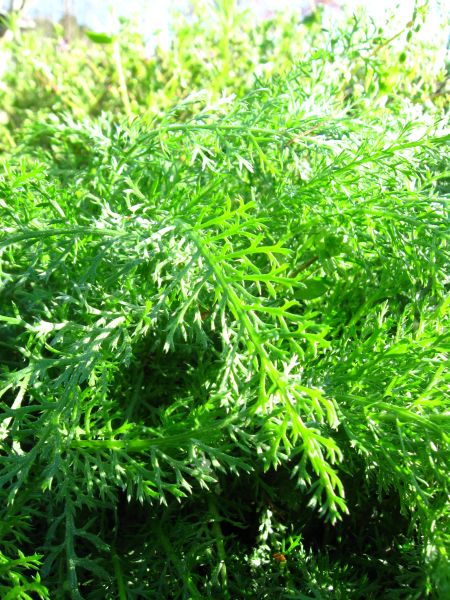 The yarrow has mounded nicely, and is also much, much larger now. It's also HUGE compared to last year!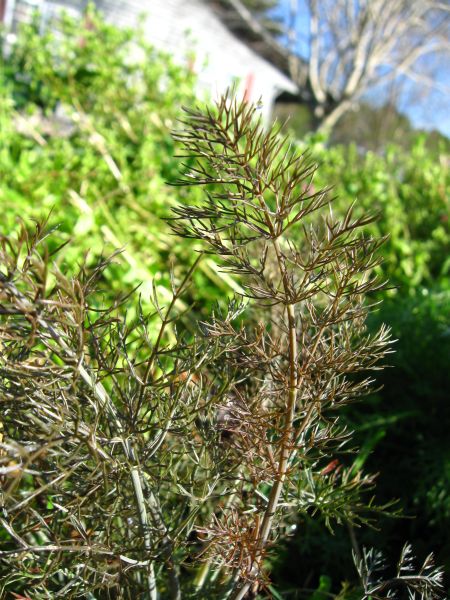 No caterpillars harassing the bronze fennel just yet. And look at how pretty and coppery it is now. If you remember, it started out pale green, whereas all the plants that are now green started out purple. Plants are weird like that. 
Garden updates on the blog
If you enjoy peeping at an herbalist's garden, I post garden updates from time to time. You can check out the gardening category at the top of the blog to find similar posts! I've had several herb gardens over the years, so there's plenty to see.
This post was originally published April 5, 2014. Last updated December 28, 2021
Featured image credit: Pixabay.