Links contained in this post and elsewhere on my website may include affiliate links. When you make a purchase through these links, I earn a commission at no additional cost to you. I only link to products and services that I love - and that I think you will love, too!
Read Time:
1 Minute, 38 Second
Most people think of spring starting on the spring equinox, which is usually around March 21st every year. Gardening with herbs makes me realize that February first is actually closer to the truth, with the equinox more as the middle of spring. At least, that's the way it works in my little corner of the world.
Violets, dandelions, and chickweed are all sprouting. The maple trees around the house have fat, juicy buds; and the hydrangea bush is putting out leaves on the tips of its branches. I'm amazed at how much the garden has grown just in the last week, despite several colder nights with temps in the 20s.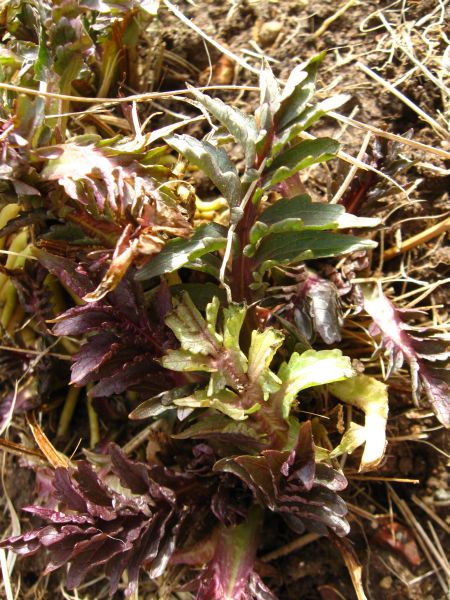 Some of the larger leaves on the Valerian are beginning to turn green!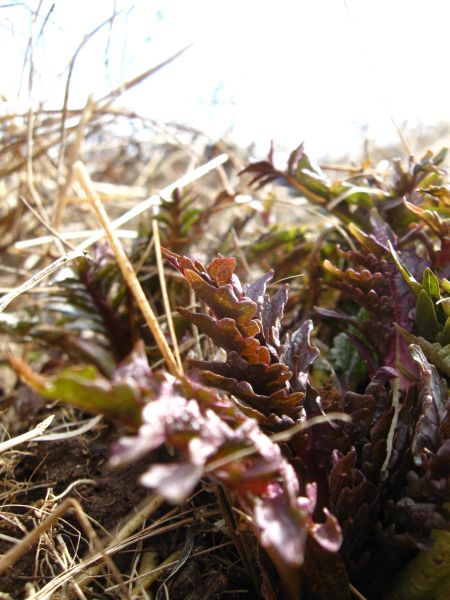 The smaller leaves are still bronze, but they have doubled in size.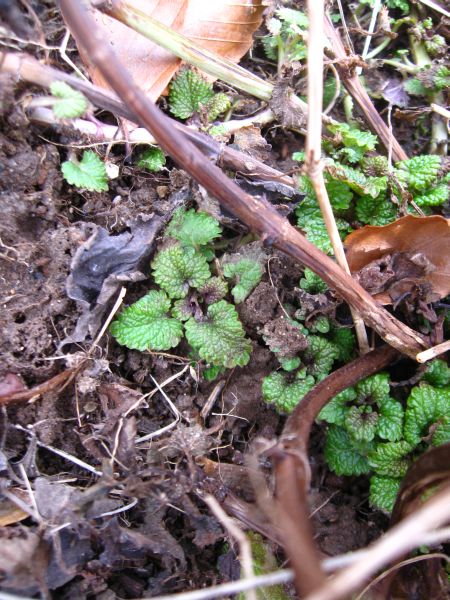 The lemon balm has also nearly doubled in size, and also doubled the number of visible shoots. Like I said, trouble. . .
The yarrow, however, has tripled in size!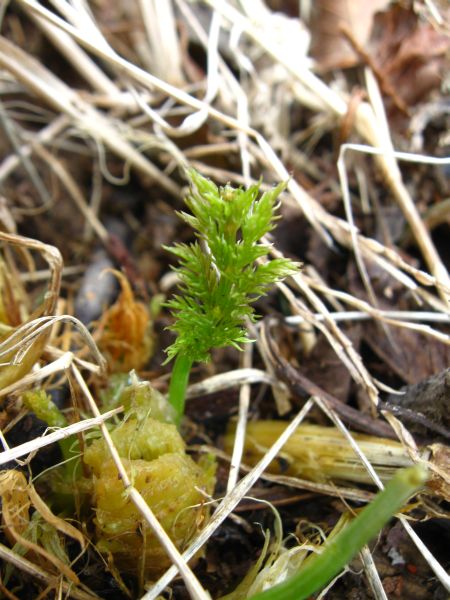 This tiny little guy is my bronze fennel. Funny- the one plant that actually is supposed to be purple starts out green. Fennel is a host plant for the eastern black swallowtail butterfly, and they seem to prefer it over some of the native host plants.
So I have never actually harvested fennel seed (the part herbalists use) because the caterpillars eat the whole plant down to the roots. And I can't tell them no, because they're adorable.  And because of butterflies. So, you know- reasons.  But I'm still excited to see it come back up. If I remember correctly, I killed at least one transplant last year and thought I lost the second one as well because I didn't think it would survive transplanting+caterpillars all in one growing season. Looks like I was wrong! 
Update: This post was originally published on February 9, 2014. Last updated December 28, 2021
Featured image credit: Pixabay.