Links contained in this post and elsewhere on my website may include affiliate links. When you make a purchase through these links, I earn a commission at no additional cost to you. I only link to products and services that I love - and that I think you will love, too!
Read Time:
2 Minute, 40 Second
Valerian is a useful herb with beautiful flowers. I love having it in my garden for its beauty and versatility, and because pollinators love the fragrant flowers. In this article, you will learn how to grow a valerian plant from seed for your herb garden.
This is one of my favorite herbs to grow. It's usually one of the first plants to send out leaves in the spring. The plants are lush, the blossoms wonderfully fragrant, and it's a carefree perennial that comes back year after year. The leaves form a thick mound of green, and then the flower stems emerge. Valerian grows very tall, and the plants are topped by a cloud of white and light pink flowers.
Valerian roots have a stinky reputation, but the flowers have a scent that reminds me of vanilla. Working in the garden around valerian plants is very soothing. In my experience, the fragrance of the flowers has some of the same properties of the roots- without the stink! Having a stand growing in the garden makes for a pleasant evening of gardening chores.
Starting from seed
Valerian is easy to grow by direct seeding it in the garden. However, I use peat pellets and soil blocks for most of my seed starting projects. Valerian germinates easily in peat pellets. To grow valerian from seed, add one or two seeds to each peat pellet. Don't push the seed into the middle of the pellet, as is common with vegetable seeds.
Instead, loosen the netting that covers the edges of the peat pellet. Place the seeds on the top of the pellet in the center and press them gently so they stick. Valerian seeds are light-dependent germinators, so they do best sprinkled on top. Water from the bottom of the pellets (by adding water to the tray) until the seedlings are well established so that you don't wash away the seeds.
Growing conditions
Valerian does well under regular garden conditions that make most vegetables happy. It's a perennial herb that is hardy from zones 4-8. Although many herbs are quite scrappy and thrive in poor growing conditions, valerian isn't one of them. The soil needs to hold moisture well and be of good quality.
I've not had success with valerian in Georgia's typical red, clay soil. The plants seem to struggle. However, valerian is very happy in my current garden site. The soil there is sandier and borders a low pasture with a high water table. The soil there is also less acidic.
Sometimes valerian grows in drier areas of the garden, but it's not drought resistant. If your garden tends to be hot and dry in the summer, mulch around the plants and provide regular water. Valerian is also a great candidate for raised bed gardening.
Valerian prefers light shade to full sun. It doesn't need fertilizer, but it's always happy with a yearly top-dressing of compost.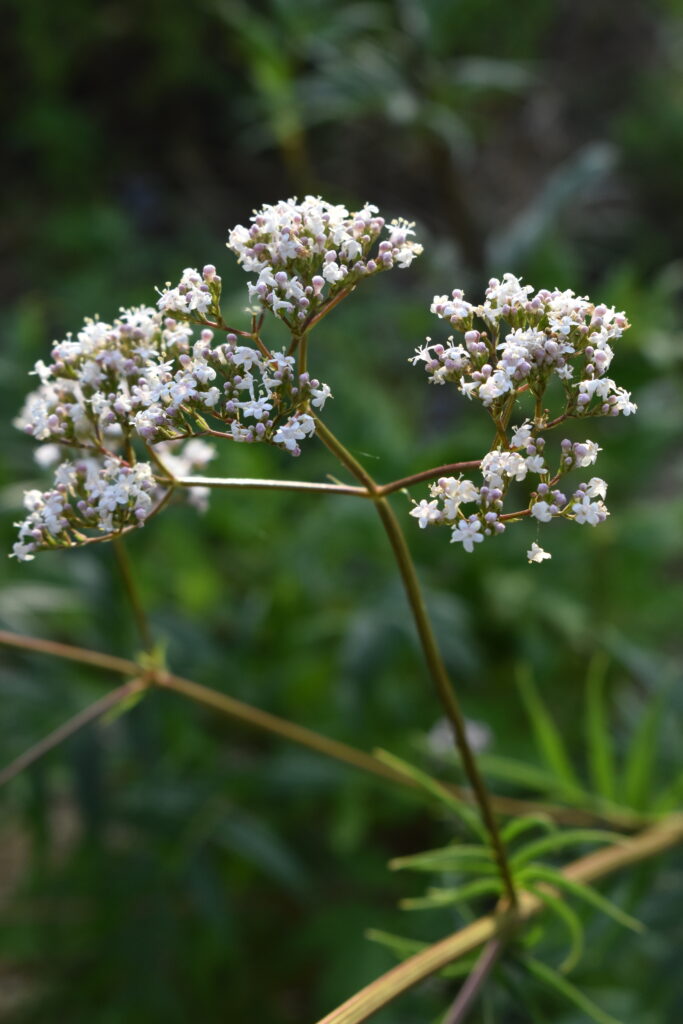 Where to buy a valerian plant
Many online nurseries and garden centers carry valerian plants. One of my favorites is Strictly Medicinal Seeds. I'm not an affiliate for them, but I buy most of my own seeds and plants there. They carry valerian seeds and live plants.