Please note: links contained in this post and elsewhere on my website may include affiliate links. When you make a purchase through these links, I may earn a commission at no additional cost to you. I only link to products and services that I love - and that I think you will love, too!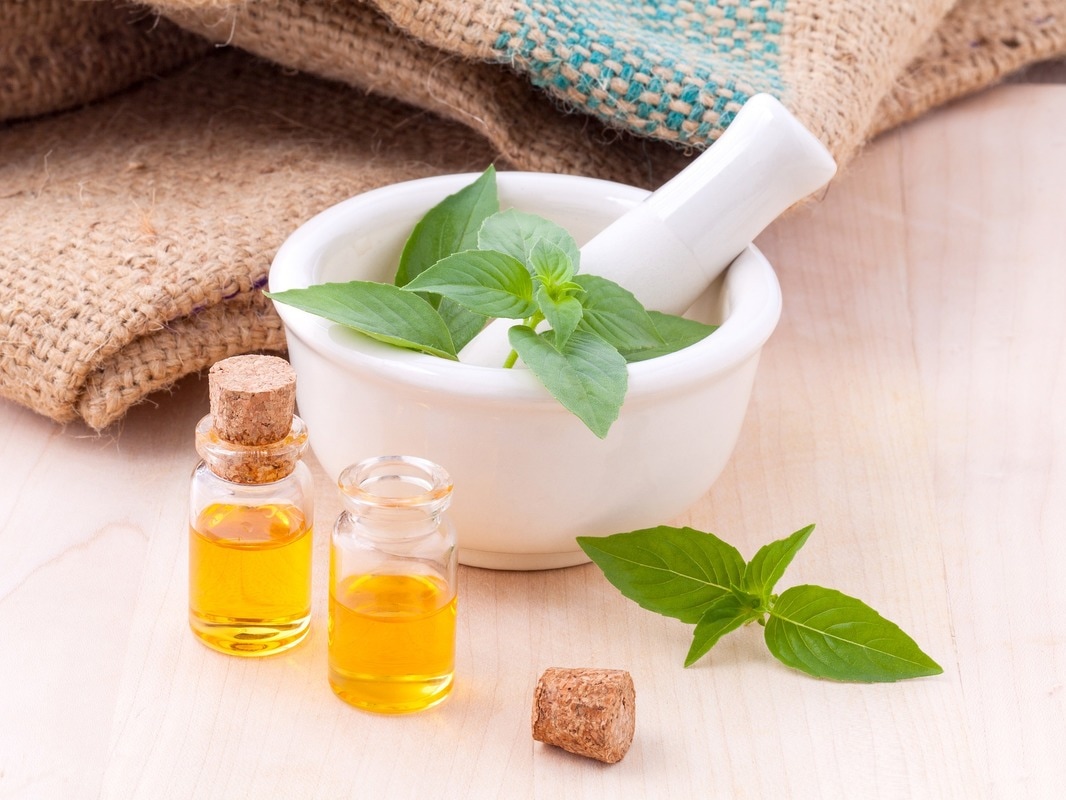 First aid is an important set of skills on it's own, separate from herbalism, but adding herbs brings several valuable things to the table. For today's Challenge, I'd like to talk about a few different levels of herbal first aid and point you to some of my favorite resources.
​
There are plenty of opinions and lots of conjecture when it comes to using herbs for first aid, so when you are looking for information in this arena it's important to look for the right sources. Experienced herbalists are good, as opposed to someone who is mainly a survivalist but may not have in-depth knowledge of herbs, because they will be able to steer you away from some of the more common "herban legends" that pop up from time to time and will also (hopefully) avoid oversimplifying in favor of providing all of the nitty gritty details you need to know if you hope to use herbs and get good results.  It's even better if you can get hold of an herbalist who has had the chance to utilize their skills in the field by running first aid stations at events or working at free community clinics that focus on quick, short term work with a wide variety of people.  
Levels of Herbal First Aid
First aid situations can be relatively minor (like a splinter or a paper cut) or they can be life or death. Before you begin thinking about adding herbs, let me stress that first aid is as much a skill set as it is a kit. If you haven't ever done so, consider signing up for CPR and First Aid classes through the Red Cross. These types of classes equip you with the skills to safely handle the types of situations that you might encounter in a normal, everyday at home situation where professional care isn't far.If you are interested in taking your first aid skills to the next level, local community colleges may offer a certificate for Emergency Medical Responder (EMR), or you can look for Wilderness First Responder programs.
For most people, learning the basics of everyday first aid and how to provide herbal support to to those skills is a good place to start!
Why Learn Herbal First Aid?
Let's look at the benefits of adding herbs to your first aid repertoire. On an everyday level, it adds another dimension to your wellness routines and empowers you to care for yourself and your loved ones.
If you are interested in learning about why herbal first aid might also be useful in less ordinary situations- like emergency preparedness- Sam Coffman, herbalist and founder of the Human Path and Herbal Medic's University, wrote a great article explaining the benefits in detail. Coffman is a retired Green Beret Medic, so his herbal philosophy is very much informed by his years of practicing first aid in the field. You can read his article here:
Herbal First Aid for the Family: Every Day and Post Disaster.  
First Aid Situations for Herbalists
7Song, the herbalist and founder at Northeast School of Botanical Medicine, has some wonderful online resources for herbal first aid in the class handouts section of his website.
Herbal First Aid for Large Groups looks at different types of first aid situations you might encounter (and even family herbalists can learn a lot from this one) as well as herbs that can be useful.
Types of Herbal First Aid Kits
We will talk more about herbal first aid kits next week, but just as there are different levels of first aid there are also different types of herbal first aid kits that you can consider. You might want a small travel sized kit that can fit in a purse or pocket, a portable kit that you can take if you need to evacuate, and then everyday supplies that you store in an easily accessible place like a cabinet or cupboard. Here's a link to an article I wrote if you would like a peek at my kit: Three Types of Herbal First Aid Kits.
Your Own Herbal First Aid Kits
If you are interested in herbal first aid, take some time to explore the links from today's post and think about the types of first aid situations that you want to be able to supplement with herbs. Later next week we will go over how to build herbal first aid kits in more detail, but now is a good time to consider the basic categories that you would like your kits to contain.