Links contained in this post and elsewhere on my website may include affiliate links. When you make a purchase through these links, I earn a commission at no additional cost to you. I only link to products and services that I love - and that I think you will love, too!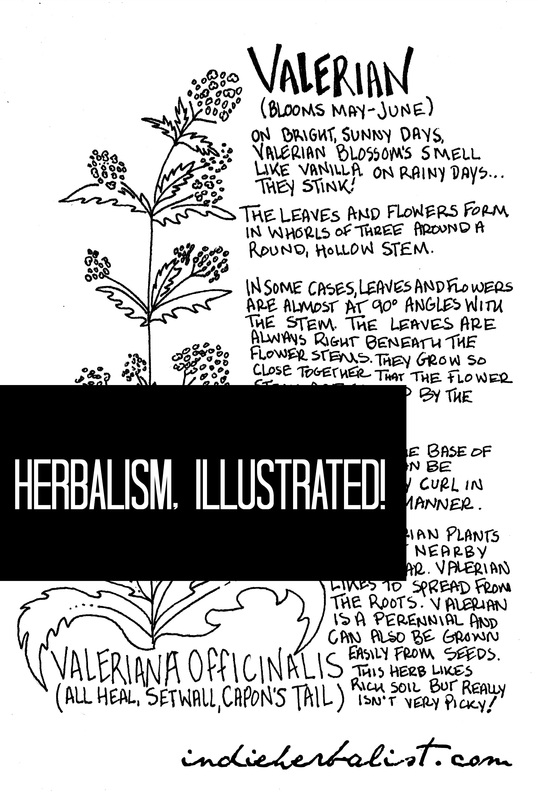 I'm starting a new project for my Patrons called Herbalism: Illustrated. One Friday each month I will add another downloadable herbal illustration to the Top Secret Patrons Only! Blog Feed. I've also decided to make some of them available for purchase, so if you don't really 
want to be a Patron 
(Why not? We have fun!) but you really want to get your hands on some fun and zany herbal illustrations, you can hop over to GumRoad and help yourself.
These are special, single page  illustrations that won't be in the zine or elsewhere.  Perfect as additions to print out and add to your materia medica/plantbook/herb journal/whatever you call the place you like to stick all of your herbal notes for later reference, or if you are the creative type I'm sure you can think of other fun ways to use them (Gift wrap, perhaps? Papering your bedroom walls? Have them printed as a temporary tattoo? See, so much fun!)
Proceeds from sales of my Herbalism, Illustrated series go towards my projects at Common Branch Herb School. Fun stuff, good cause! 
All the best,
Agatha
Valerian, Illustrated