Links contained in this post and elsewhere on my website may include affiliate links. When you make a purchase through these links, I earn a commission at no additional cost to you. I only link to products and services that I love - and that I think you will love, too!
Read Time:
1 Minute, 13 Second
Learn some common names for self heal! Sometimes I post Sunday Snapshots here on the blog. You can also find them over on my Facebook page! This is where I showcase my photography of a specific herb and provide some quick facts. This month we are learning about self-heal (Prunella vulgaris) .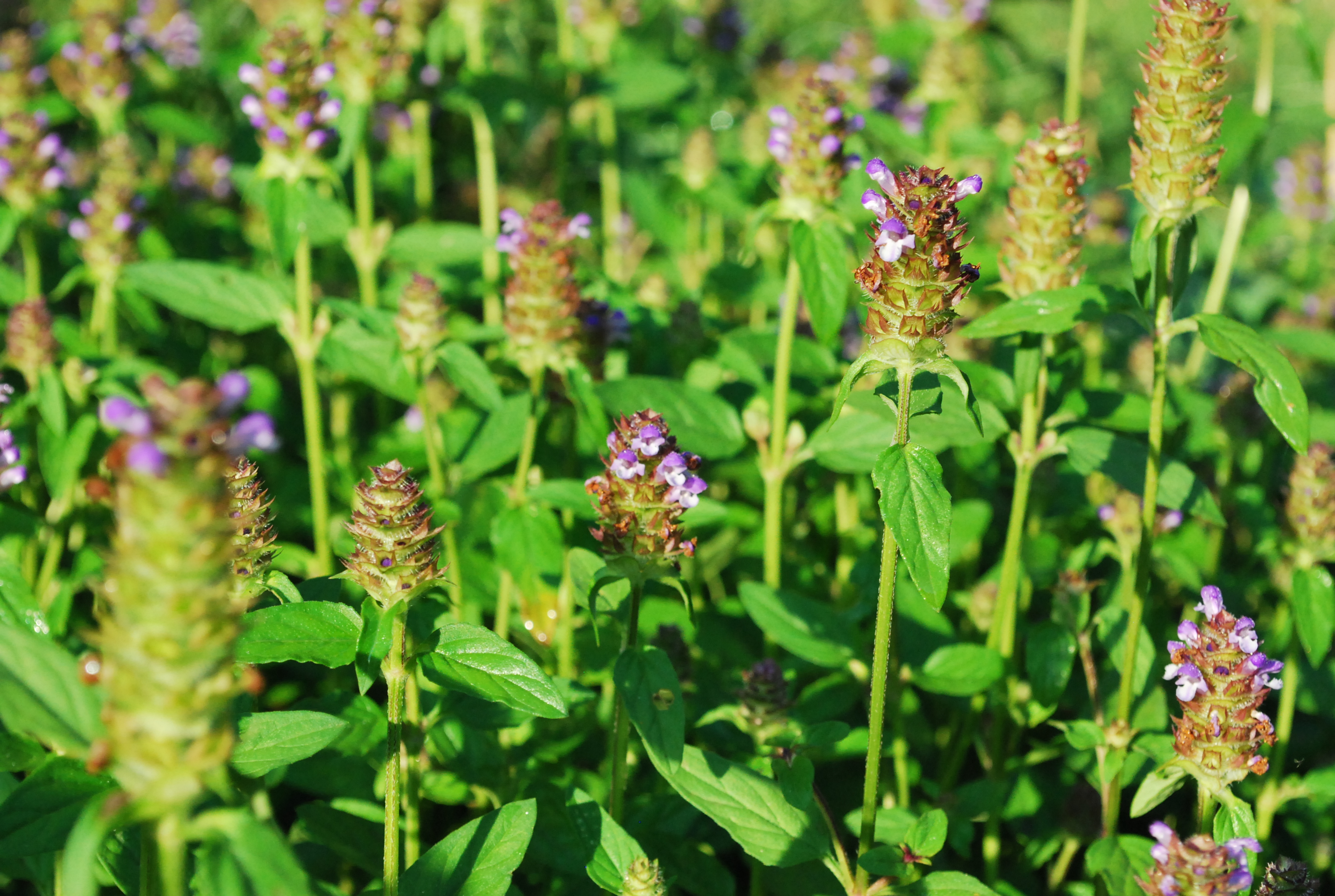 Can we take a moment to celebrate Prunella vulgaris?  Not the prettiest botanical name, but a lovely little plant. Common names for self heal are much nicer:
Heal All

Self Heal

Heart of the Earth

Blue Curls

Hook Heal
Slough Heal
Carpenter's Herb
Brunella
Brunelle
Sicklewort
Woundwort
I especially like Heart of the Earth and Blue Curls. This herb is often over-looked by modern herbalists, but Culpeper and several other historical herbalists spoke highly of it. It's found world-wide, so you may find that you know it by even more names than those listed here. Petite Consoude, perhaps? Herbe au Charpentier? Xia Ku Cao? 
There's a full length article about self-heal over here, so be sure to take a few minutes to get familiar with this lovely little plant.
About Agatha
Thanks for stopping by the blog! I'm an herbalist and author. Check out my About page to see what I've written (including my hardback, gorgeously photographed adaptogens recipe book) and learn more about me!
Would you like to Pin this post for later? Hover or click on the picture below to use the Pinterest share button!