Please note: links contained in this post and elsewhere on my website may include affiliate links. When you make a purchase through these links, I may earn a commission at no additional cost to you. I only link to products and services that I love - and that I think you will love, too!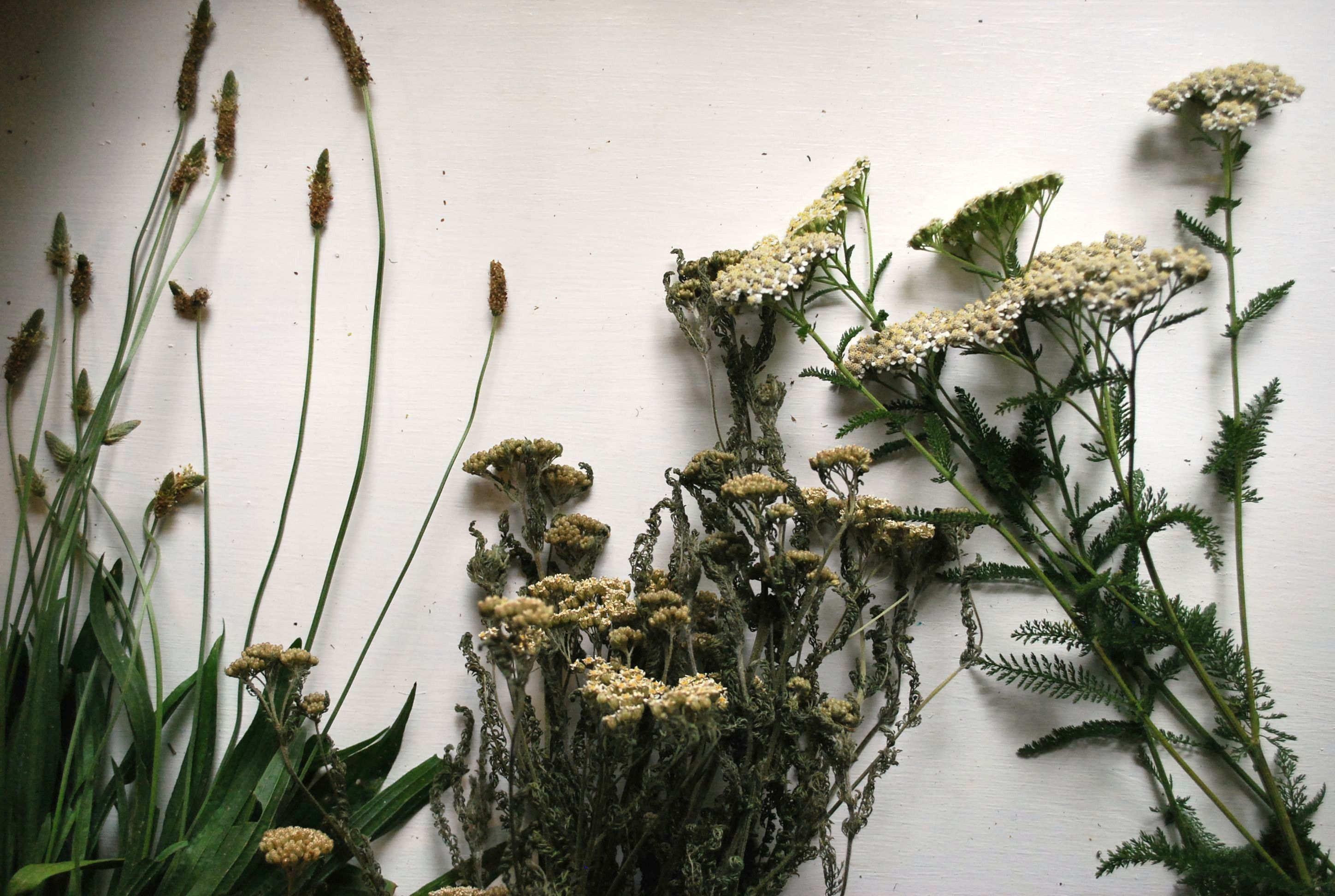 ​Dried herbs are easier to obtain than fresh, but are you missing out by not having access to fresh herbs? Not at all! For several reasons, dried herbs are usually a better choice than fresh, especially when it comes to making extracts and infused oils. Here are three reasons to use dried herbs instead of fresh! ​
Dried Herbs Make Stronger Extracts
Fresh herbs are up to 80% water (Bone, 2003 ). Making an extract with fresh vs dried herbs means that your finished product will be weaker (and possibly less effective unless you adjust the serving size) than an extract made with the same amount of dried herb.
Dried Herbs Make Stable Extracts
The enzymes and water present in fresh herbs can make an extract less shelf stable, plus the enzymes can cause different constituents of the herbs to break down over time. Using dried herbs will increase the shelf life and the stability of the extract.
Dried Herbs Make Safer Infused Oils
Infused oils are used in cooking and also as the base for herbal salves, but the water present in fresh herbs can set up a dangerous environment when they are used to make an infused oil. Adding watery, fresh herbs to your infused oils can set the stage for botulism and other nasty spoilage problems- not a good idea! Dried herbs are safer (and besides,  without the water they are more concentrated).
But Aren't Some Herbs Better Fresh?
Some herbalists do indeed specify that some herbs are best fresh (chickweed and cleavers are popular examples). I've used both herbs in both forms, and I've found that they key seems to be using freshly dried herbs. Neither chickweed or cleavers seem to have a very long shelf life as dried herbs. 
However, I do prefer using lemon balm fresh. In my experience, once it dries it loses its beautiful fragrance. You will most likely develop your own preferences as you work with different herbs in different forms. If you want to preserve or use fresh herbs, here are some better options than making oils or extracts.
Sip Herb Juice
If the herbs are in season when you need them, juice them up! If you have a juicer, great. If you only have a blender, that can work too. Just add a little water to the herbs to help the herbs blend down. Strain and store in the refrigerator, but try to make only the amount you will need in a single day- they don't store well for very long.
Freeze Them
I have juiced chickweed and cleavers and frozen the juice in ice cube trays and had really good results. The ice cubes can be added to water as a drink or thawed and used topically. These will last up to a year in the freezer, so you can make enough to have on hand for the rest of the year and then replenish your supplies when the herbs come back into season again.
Make a Succus  
Juice (or put in a blender and press out) your herbs and then add Everclear or other high proof alcohol. The ratio to use here is 3:1 (3 parts herbal juice to 1 part high proof alcohol). These can be used topically or internally. Internally, the amount is the same as for tinctures. The finished alcohol content needs to be at least 20% for the succus to be preserved. 
Should You Use Fresh or Dried Herbs?
Whether to use fresh or dried herbs can be personal choice. For the most part, I prefer working with dried herbs. I don't need to worry about spoilage and my extracts and oils are more consistent and stronger. It's an easy way to protect my investment of time and other ingredients, and the reliability and longer shelf life are a plus!
​All the best,
Agatha
Agatha is an herbalist and author in Atlanta, Georgia. She founded Indie Herbalist in 2011. Her herbal recipe book, The Complete Guide to Adaptogens, is available wherever books are sold. To listen to her podcast or enroll in one of her herbal courses, visit Indie Herbalist's sister site, Teacup Alchemy.