Links contained in this post and elsewhere on my website may include affiliate links. When you make a purchase through these links, I earn a commission at no additional cost to you. I only link to products and services that I love - and that I think you will love, too!
Read Time:
1 Minute, 4 Second

Taking time to sit is important. I admit I'm not very good at it, but this little monster and his sister help a lot. They are just as happy to "help" in the garden or follow me around the farm, but what makes them really, really happy is having me sit down with them for a few minutes.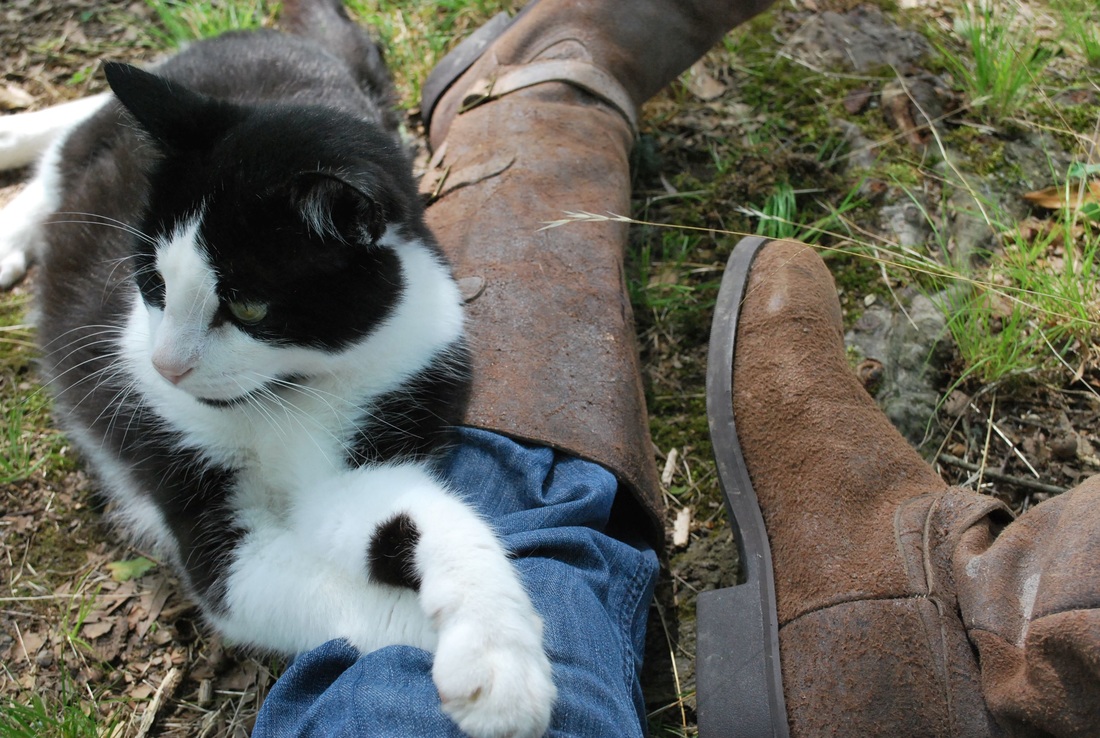 They remind me that simple things are lots of fun. For instance, that seeds of grass on a long stem are perfect for chasing, and so are shadows. That as long as you have a patch of sunshine and the time to enjoy it, life is very, very good.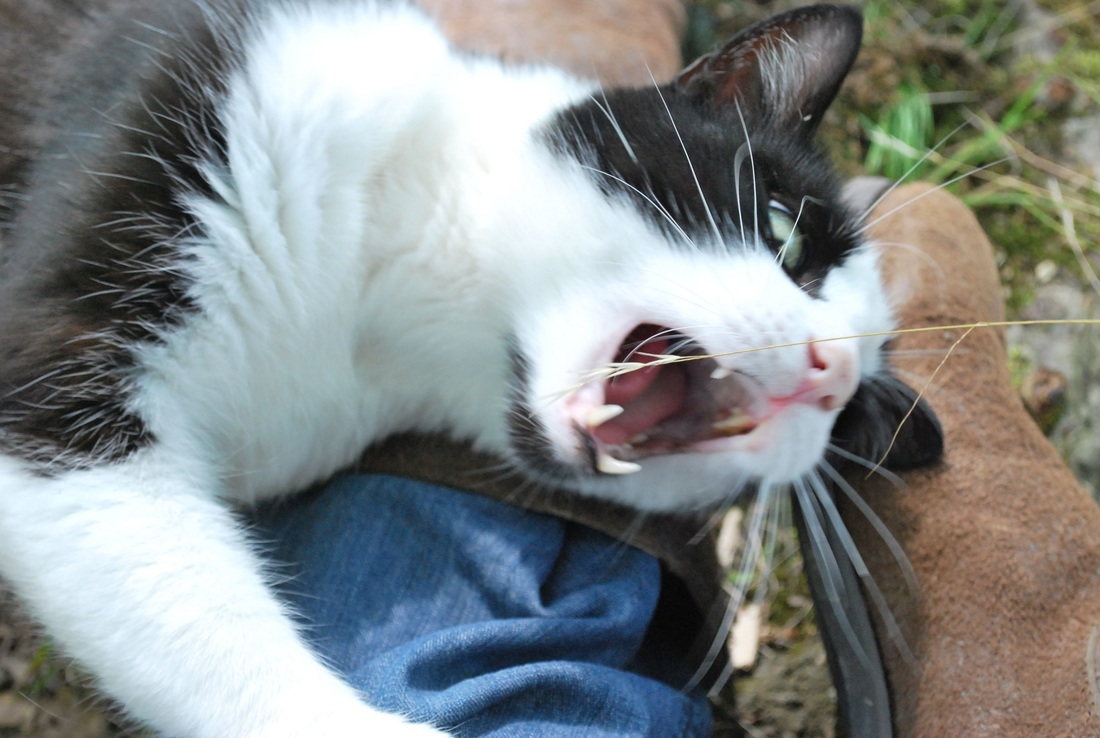 According to kitties, a nap during the hottest part of the day is always appropriate. And most of them really don't care if it's 100 degrees outside. If there's shade and a lap, he's in!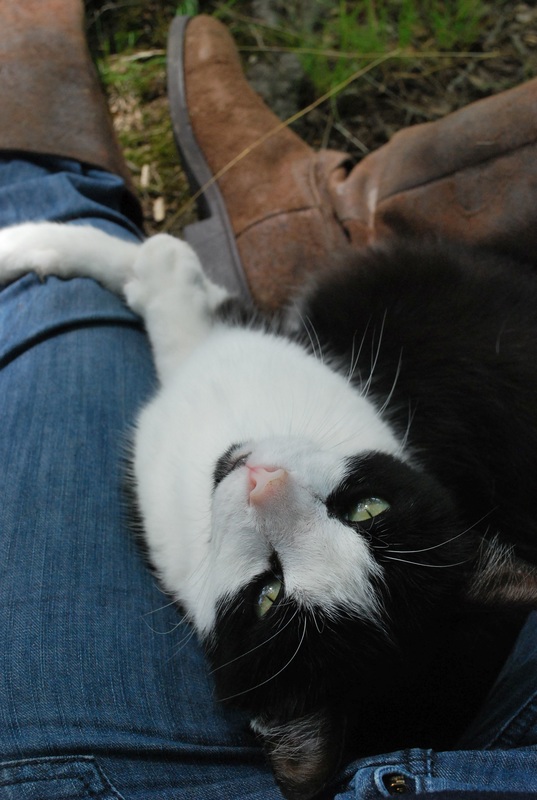 Farm kitties also know just how hard you work, and that farming for a living is an uphill battle you probably aren't going to win in the long run. They still understand why you try. They'll even help you out by catching rats, chasing rabbits, and keeping the birds off of your strawberries. According to kitties, it's ok to be sweaty and covered in dirt. They  will love you anyway. 
​