Links contained in this post and elsewhere on my website may include affiliate links. When you make a purchase through these links, I earn a commission at no additional cost to you. I only link to products and services that I love - and that I think you will love, too!
Read Time:
2 Minute, 58 Second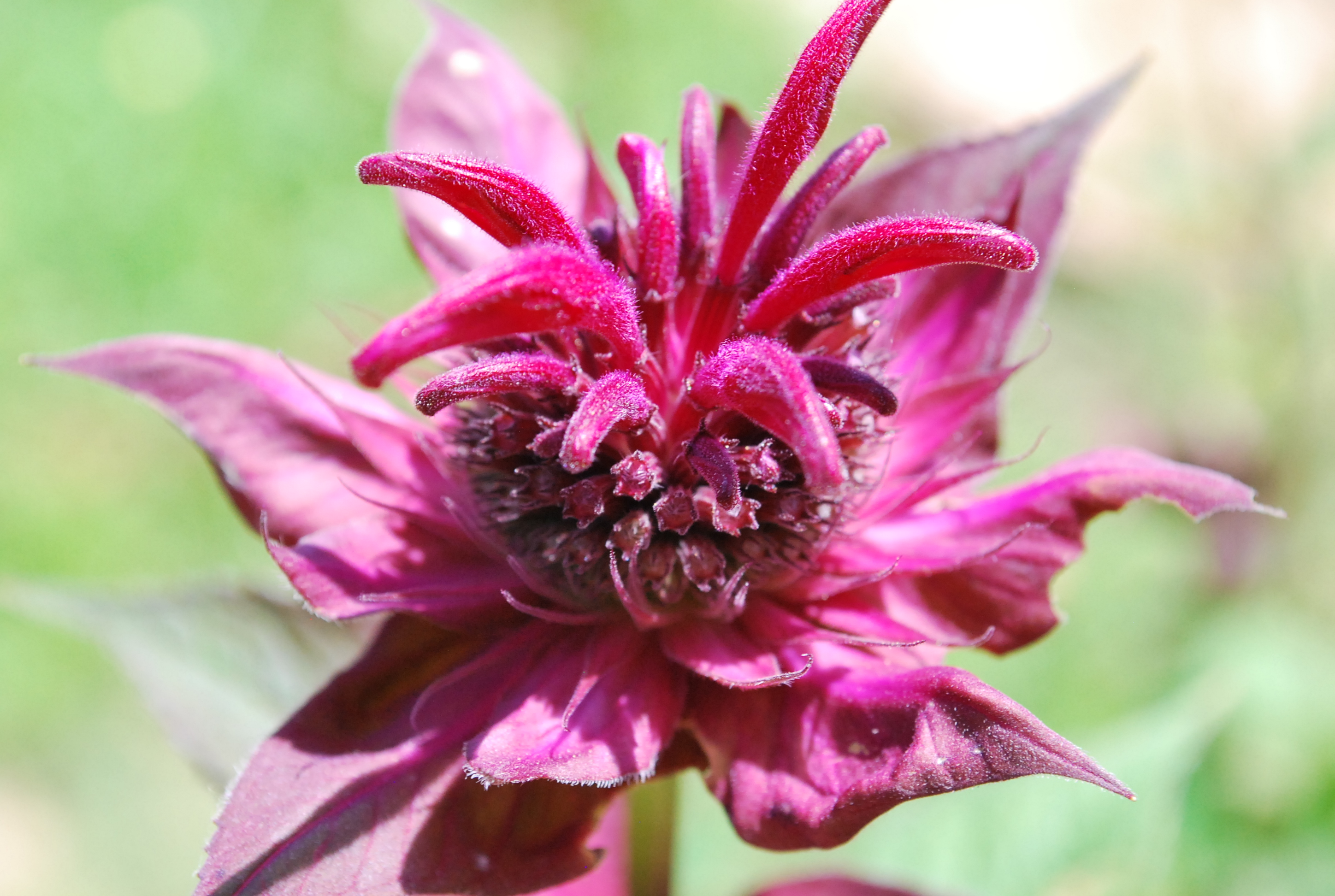 It's no secret that I love Monarda. And I'm not the only one who loves this gorgeous little native plant! Here is a complete list of fantastic articles on the herbal uses of monarda- just in case you're as obsessed as I am! This herb is also commonly called bee balm, sweet leaf, and bergamot – but the scientific name for the herb is Monarda spp. 
Below, I've gathered links to some of my favorite Monarda blog articles and resources from other bloggers and herb schools. You'll find recipes, monographs, and useful tips on using Monarda at home. Enjoy!
Mend with marvelous Monarda
Read this wonderful overview at Mother Earth Living to learn how to make several home apothecary staples with monarda. Directions are included for making an extract, vinegar, and an infused oil.
Read it here: Mend with marvelous Monarda
Bee balm herbal steam for respiratory health
Monarda is a lovely herb to include in an herbal steam for upper respiratory support. Learn how to make a bee balm herbal steam with Devon over at her blog, Nitty Gritty Life: Holistic and Sustainable Living.
Read it Here: Respiratory herbs bee balm herbal steam
Herbalist Kiva Rose on bee balm
One of the best online resources I know of about the herbal uses of monarda is Kiva Rose's article. She goes into great detail about her experiences as an herbalist with using bee balm.
Read it here: Herbalist Kiva Rose on Bee Balm
Growing bee balm with Grow a Good Life
Monarda is a mint family plant, so it's easy to grow and abundant. This gardening guide by Grow a Good Life gives all the essential details.
Read it here: How to grow, harvest, and preserve bee balm
Monarda around the house
Learn how to use this herb in the kitchen and home apothecary with Joybilee Farm. This is comprehensive guide that's definitely worth a look!
Read it here: Growing and using bee balm in the kitchen and apothecary by Joybilee Farm 
A practicing herbalist's perspective
Herbalist Rosalee de la Foret has an excellent monograph on this herb. Read her article for an in-depth look at how to use monarda from an herbalist's perspective.
Read it here: Herbalist Rosalee de la Foret on bee balm
From the Herbal Academy
The Herbal Academy is my favorite online herb school. Their courses are gorgeous and packed with information, and so is their blog! Three excellent monarda articles by the Herbal Academy include:
Recipes and remedies using bee balm
Refreshing mint and monarda ice pops
12 ways to use bee balm
Another excellent look at monarda, this time especially helpful for homesteaders.
Read it here: 12 ways to use bee balm at Practical Self Reliance
Scientific research and traditional use
This article from Birmingham-Southern College has excellent info on bee balm's phytochemistry and traditional uses.
Read it here: Monarda by Birmingham-Southern College
My Articles About Monarda
I've also written several articles about monarda here on Indie Herbalist. Here are some of the most popular!
Ways to use dried bee balm on the homestead talks about why bee balm is so useful for self-reliance. I consider bee balm an essential herb for my household!
Creative ways to use bee balm in the kitchen introduces all the fun ways bee balm is a clever kitchen spice.
Infused water with watermelon, bee balm and mint is my favorite bee balm summer recipe. It's so refreshing and easy to make.
Herbal uses for bee balm is my guide to using monarda to support health.