Links contained in this post and elsewhere on my website may include affiliate links. When you make a purchase through these links, I earn a commission at no additional cost to you. I only link to products and services that I love - and that I think you will love, too!
Read Time:
4 Minute, 10 Second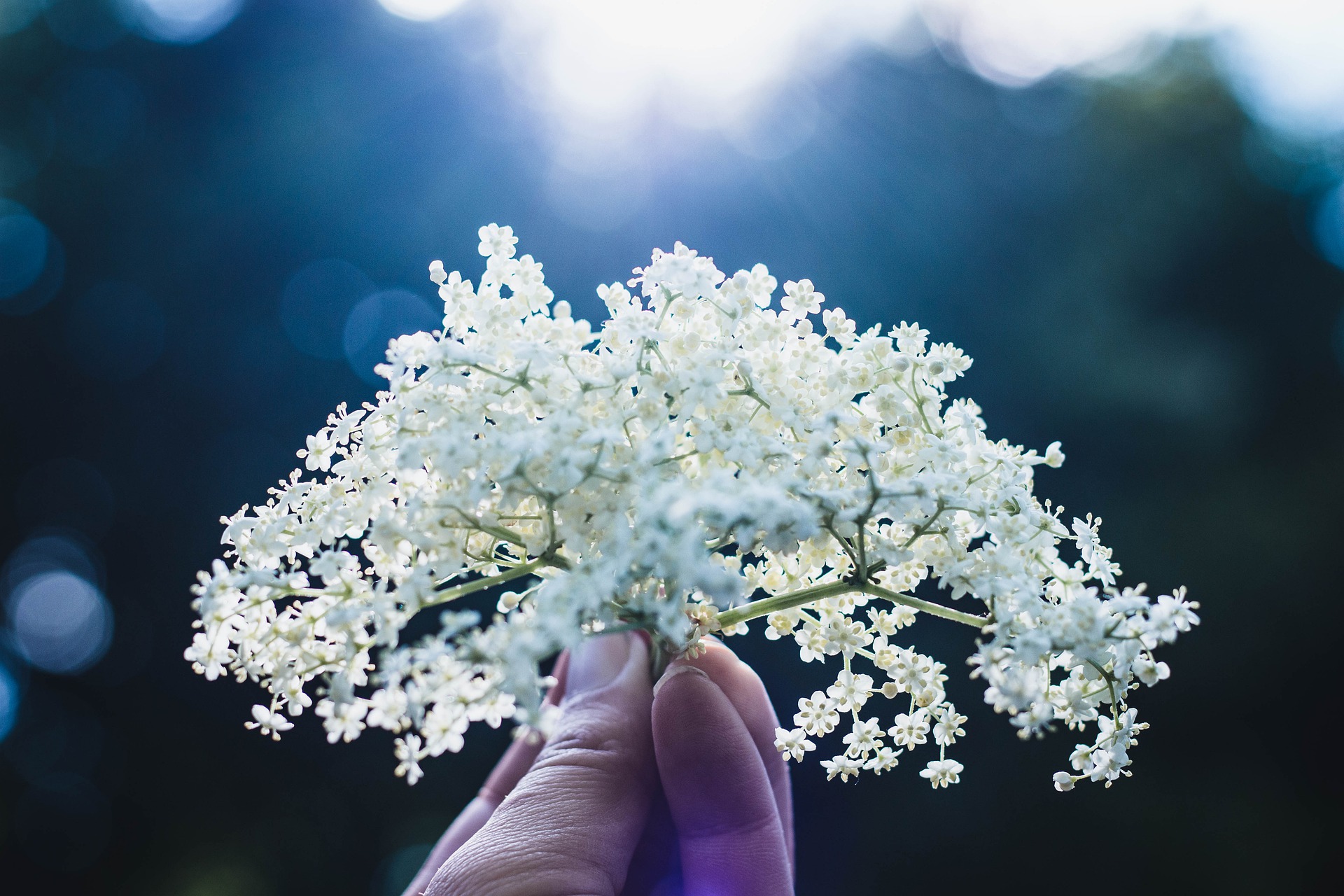 There is a common misconception that herbs are natural, so they must be safe. The truth is more nuanced, so let's look at five areas of herbal safety so you can make informed decisions.
5 Herbal Safety Topics
The information you need to use herbs safely can be broken down into 5 topics: the recommended serving size, potential herb/drug interactions, potential allergies, parts used, and precautions. Here's a little more background on each.
It's also true that a safe herb for one person may not be safe for someone else. I wish that there was a list of hard and fast rules, but the best way to use herbs safely is to remember that you are an individual! If you ever have a question about herbal safety in a specific situation, consult your personal healthcare providers and a knowledgeable herbalist for more information.
Know the correct serving sizes
Always research the suggested serving size for any herb you plan to use. This information should be easy to find in herb books that feature profiles about individual herbs (also known as monographs). Knowing the length of time an herb can be used before you should take a break is important, too. It can be helpful to learn the Herbal Safety Scale so that you know the categories of use and their timeframes. These times can vary from safe, food-like herbs that can be used daily, to herbs that can only be used in very small amounts for a few days at a time.
Consider herb/drug interactions
Err on the side of caution when it comes to potential herb/drug interactions. Herbs can have an influence on how quickly your body flushes prescription drugs out of your system, make make a drug act more strongly in your body, or interfere with what the drug is meant to accomplish. There is still a lot of research that needs to be done in this area, but a good reference book that you borrow from your local library can help you start a discussion with your doctor or pharmacist.
Be aware of potential allergies
If you have any known allergies to pollen or plants of any kind, it's a good idea to research what herbs are in the same family. You could have a cross reaction! Mountain Rose Herbs has an excellent article on this topic that can be found here.
Know the correct parts used
Know what parts of the plant can be used. Elder is my favorite example here. Flowers and berries are fine to use (although raw berries may give you an upset stomach), but the leaves, roots, and bark are emetic and can make you vomit.
Herbal safety precautions
Research precautions before you begin using a new herb for the first time. Some herbs shouldn't be used during pregnancy, and others aren't safe for children. If you have a pre-existing medical condition, it may be best to avoid some herbs even though other herbs might be perfectly fine for you.
One of the best ways to learn herbal safety is to devote a portion of your reading and study time to individual herbs. The Herbal Academy has a wonderful course on making a personalized materia medica herb journal that's a great place to start. (#affiliate)
How to create an herbal safety profile
Take a few minutes to evaluate your own situation, and if you like, create additional profile for any family members who may also be interested in learning about or using herbs with you.
Each profile should contain the following three sections:
Prescriptions
Pre-existing medical conditions
Allergies
List anything unique to you that belongs in each category, and dedicate a little of your time over the weekend to search through your herbal books or online to see what herbal safety information you can uncover that will be helpful for your particular situation.
Get comfortable using herbal reference books
Also, plan for a day to visit your local library this weekend or sometime next week. Find out if they have any of these references:
A librarian should be able to help you borrow a copy through the Interlibrary Loan program if they don't have a copy in-house. In some cases it will be free to place a request through ILL; at other libraries you may need to pay a few dollars to place the hold. I've also linked to these books on Amazon if you'd rather buy a copy!
The idea is to become familiar with how these reference books are organized. That way, you will know where to go when you have questions later. Knowing where to find good information is half the battle!
image credit: pixabay
Updated 7/1/2020