Links contained in this post and elsewhere on my website may include affiliate links. When you make a purchase through these links, I earn a commission at no additional cost to you. I only link to products and services that I love - and that I think you will love, too!
It's finished! And it's FREE! 
An introduction to practical herbal first aid and home health care, focusing on simple recipes and skills you can adapt to different scenarios. 
This is one of the many resources I have planned for the educational project I'm launching in May,
Common Branch Community Herb School
.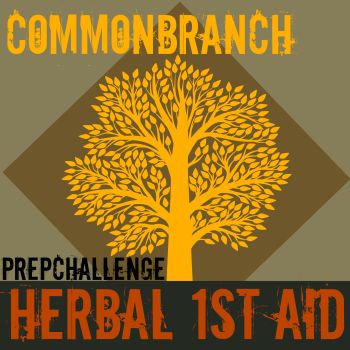 You can even read it here before you download it: