Links contained in this post and elsewhere on my website may include affiliate links. When you make a purchase through these links, I earn a commission at no additional cost to you. I only link to products and services that I love - and that I think you will love, too!
Read Time:
3 Minute, 17 Second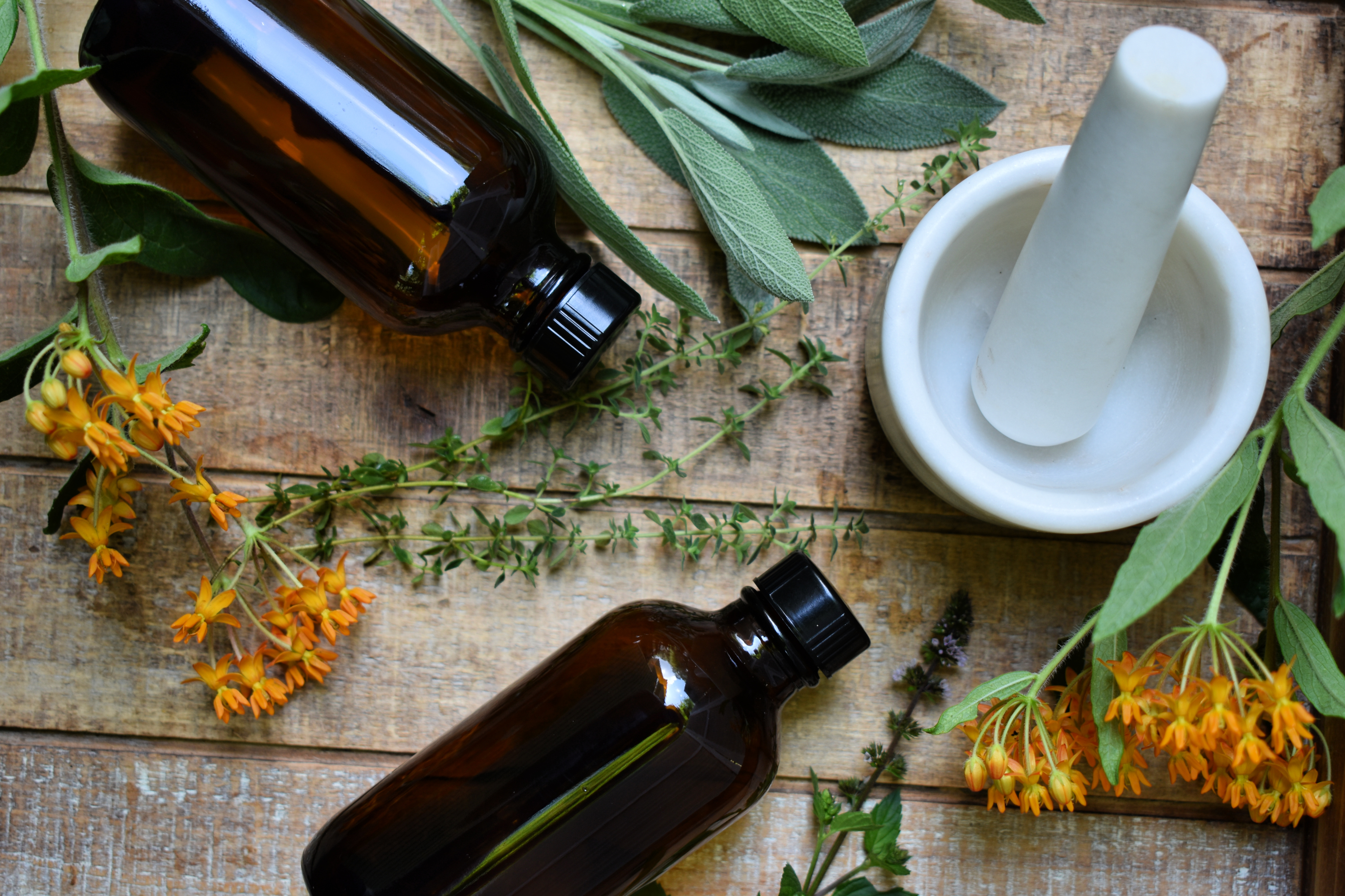 How many herbs to choose for an herbal formula is a common question for home herbalists. Read on for some things to consider as you create your next herbal blend.
Probably the biggest problem with creating herbal formulations is the temptation to use too many unrelated herbs. As we will see below, it's not always a numbers game. Instead, it's important to make sure you can explain the full rationale behind each herb.
One of the world's major herbal traditions offers guidance on how many herbs to use in a formula. Let's take a look at the number of herbs in Traditional Chinese Medicine formulas.
Traditional Chinese Medicine Herbal Formulas
During compilation for one database, it was observed that most TCM formulas have 13 herbs or less. TCM formulas are well known for their targeted rationale. The theory behind each formula insures that even long ingredient lists are focused on a specific task or goal.
Each ingredient has a very specific reason for inclusion. Herbs are included with the intent of having main actions or complimentary actions within a formula.
However, even TCM formulas can be much larger. This often happens as a result of combining smaller formulas to make a new one.
Modern Western Herbal Formulas
For modern western herbalists, the answer to the question is: it depends! It can be entirely a matter of personal preference. Some Western herbalists even prefer simpling- the art of using a single herb at a time- over creating formulas at all!
For a complex problem, it might make sense to add a few more supportive herbs, or to combine formulas as in TCM. The important thing to remember is that more isn't always better.
How to Know Which Herbs Are Best
Many herbs have similiar actions. For instance, there are many nervine herbs. How do you choose which one is best for a formula to support mood? Getting to know a few herbs well is important for making successful herbal formulas. By taking the time to study herbs in depth, you learn the nuances of each.
The Herbal Academy has an excellent online class about creating a personal Materia Medica that I highly recommend (#affiliate link). The course teaches you how to thoroughly research one herb at a time to create your own reference tool. At only $35, it's also very affordable- a perfect investment if you're teaching yourself herbalism.
I also suggest getting a copy of herbalist Matthew Wood's book, The Earthwise Herbal Repertory (#affiliate link). The way it breaks down herbs by topic and differentiates between them makes it an indispensable tool for simpling and creating formulas. You can read my full review of this book here.
Creating Herbal Formulas
So how many herbs should you choose for your own herbal formulas? Typically, choosing a few herbs that are a good match is much better than using twice as many herbs with less focus. TCM and usage by modern herbalists both bear this out.
Learning to create herbal formulas is confusing at first. Limiting the number of herbs used cuts down the confusion. It also helps focus the formula for best results. That forces you to focus on herbs that are especially well matched for the problem.
Personally, I favor using only 3-5 herbs in a formula. That may change depending on what I need the formula to do, or who will be taking it.  I'm also a fan of using a single herb at a time, so remember: sometimes simple works just fine!
About Agatha
I'm an herbalist and author from Atlanta, Georgia. Thanks for visiting my blog! My popular herbal recipe book is full of creative ideas for supporting wellness with adaptogens like rhodiola, holy basil, and ashwagandha. You can learn more about my book here. It's available for purchase through Amazon, Barnes and Noble, or by request at your favorite local book shop!
Follow along on Pinterest, Facebook, and Instagram!