Links contained in this post and elsewhere on my website may include affiliate links. When you make a purchase through these links, I earn a commission at no additional cost to you. I only link to products and services that I love - and that I think you will love, too!
Read Time:
1 Minute, 39 Second
Cultivation and gardening are a big part of my path as an herbalist. My introduction to herbs came from my grandmother and grandfather. They tended an enormous garden and orchard that they used to feed themselves and their grandkids, but they also grew flowers and herbs for the joy of it. I'm always looking for new resources to up my herb gardening game, so The Chinese Medicinal Herb Farm was an obvious choice!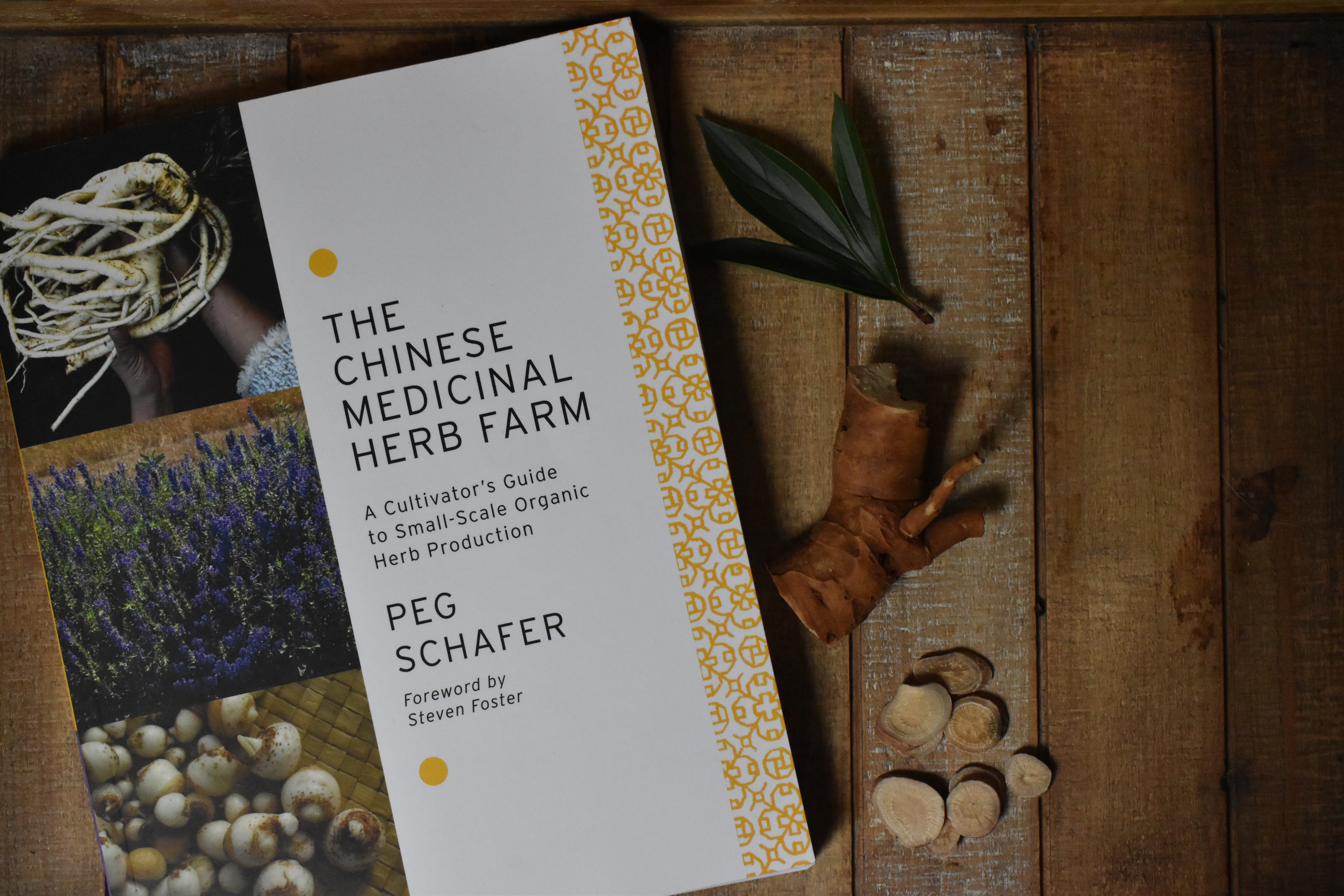 The Chinese Medicinal Herb Farm by Peg Schafer
The book takes its name from the author's farm. Based in Petaluma, California, the Chinese Medicinal Herb Farm serves as herbalist Peg Schafer's hub for classes and lectures. Over 300 Asian medicinal species are grown at the farm. It was founded in 1997, and the author clearly draws on her decades of experience.
This is a hefty book by Chelsea Green Publishing. Like many Chelsea Green titles, it provides practical, in-depth information.
What's in the Book
Part One is titled Cultivating to Conserve: Connecting with quality Asian botanicals.  It includes chapters on farming botanicals within a sustainable framework and with conservation in mind and contains information on cultivating under both garden and field conditions.
The second part of the book contains medicinal herb profiles and includes 70+ herbs. Each profile covers:
detailed written descriptions
planting and polyculture information
harvesting specs
This paperback packs an impressive amount of information between the covers. Although the intended audience is herb farmers, it can be a useful reference for anyone gardening with these plants.
Essential Reference
Being an informed producer is essential in this industry, and that's where this book shines! The Chinese Medicinal Herb Farm focuses on growing plants, but it also has information on using them. Each plant profile includes a short overview. It's not enough information for working with the plants if you aren't already familiar with them, but it's a perfect introduction if your focus is growing for market. The information provides enough background to become knowledgeable about general use.