Links contained in this post and elsewhere on my website may include affiliate links. When you make a purchase through these links, I earn a commission at no additional cost to you. I only link to products and services that I love - and that I think you will love, too!
Read Time:
1 Minute, 58 Second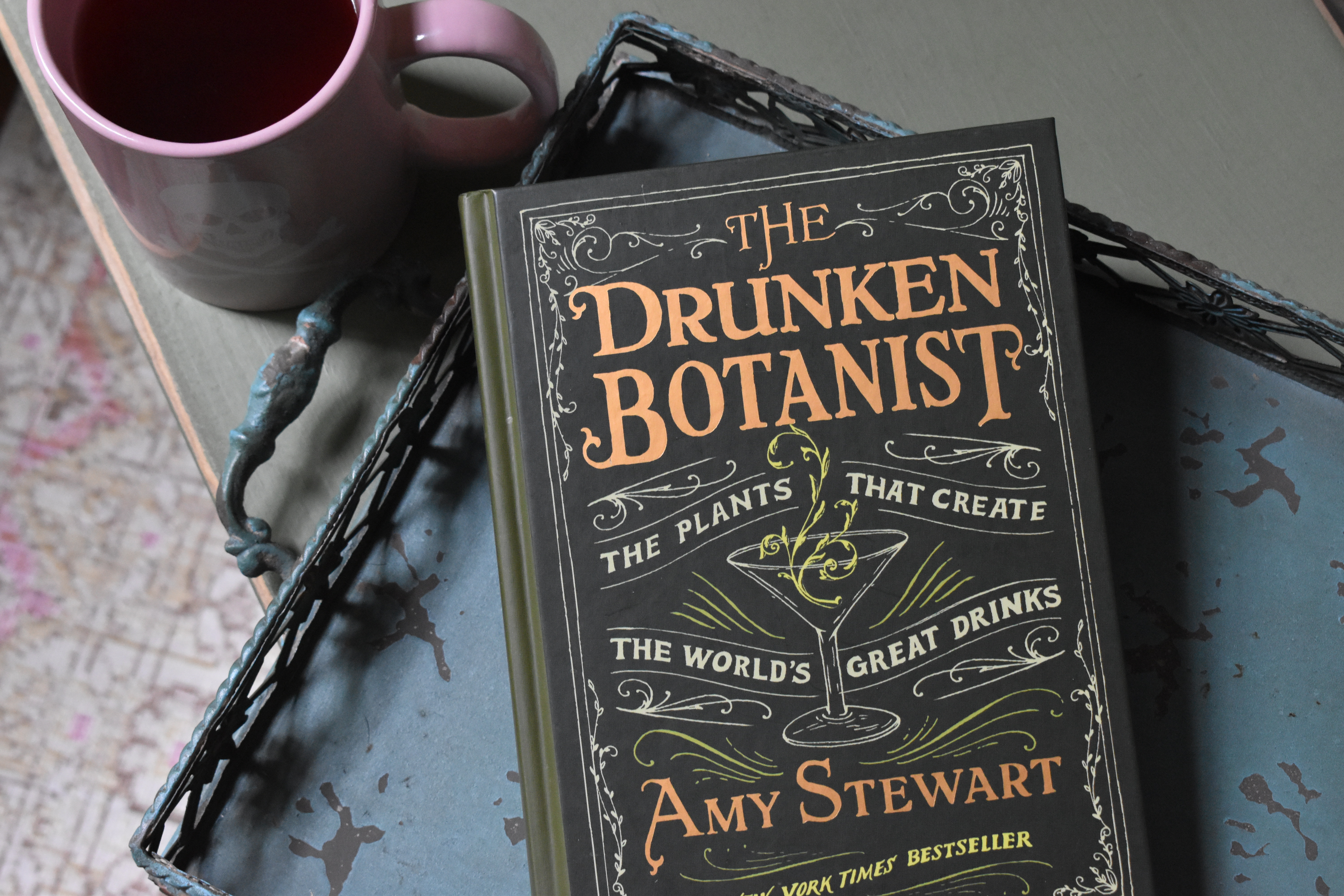 A book after my own heart, this little handbook covers history, trivia, and serving suggestions for serving up a unique botanical experience. I've had this book for about a year, and decided it was time to do a Drunken Botanist book review!
What I love about The Drunken Botanist
First off, this is one of those fun little books that makes you want to pick it up. And then you won't want to put it back down! It looks like an antique curiosity and the overall book design is lovely. So much detail went into every page. You'll want to buy a copy for yourself, but it's also perfect for gifting.
Sure, it looks great- but the entries about the plants won't disappoint. Plenty of information is provided about standard plants like wheat, barley, agave, grapes, and apples. However, the author also covers less familiar cocktail and liqueur  ingredients like strawberry tree and Quadong. If you're an herbalist like me, you will also thoroughly enjoy all of the entries about elder, hops, sundew, sassafras, and more.
A Drunken Botanist book review
The Drunken Botanist is divided into three parts. Part one covers fermentation and distillation and related brews. Part two looks at flavoring ingredients like herbs, spices, and flowers. Part three is all about mixers and garnishes. It even includes cursory gardening information if you think you'd like to grow your own cocktail ingredients.
My favorite parts of The Drunken Botanist
. . . are the recipes, of course! I mean, the miniature encyclopedia entries are delightful. Don't get me wrong. But this is also a fun reference for your bar cart. Need a prickly pear syrup recipe? Contemplating a batch of elderflower cordial? Need a guide to making a classic martini? Yep, it's all here.
The writing style is very chatty and clever, but the author packs a lot of information into each entry. I'm a gin aficionado, and love that the entry for juniper delves into the history and making notes of gin. It also includes important information like types of gin, common gin ingredients, and which types of juniper berries NOT to use.
Where to Find The Drunken Botanist
You can buy a copy of The Drunken Botanist online (#affiliate) and help support my blog. Want to know what else is on my bookshelf? Read my article, An Herbalist's Ultimate Guide to Herbal Books!