Links contained in this post and elsewhere on my website may include affiliate links. When you make a purchase through these links, I earn a commission at no additional cost to you. I only link to products and services that I love - and that I think you will love, too!
Read Time:
8 Minute, 57 Second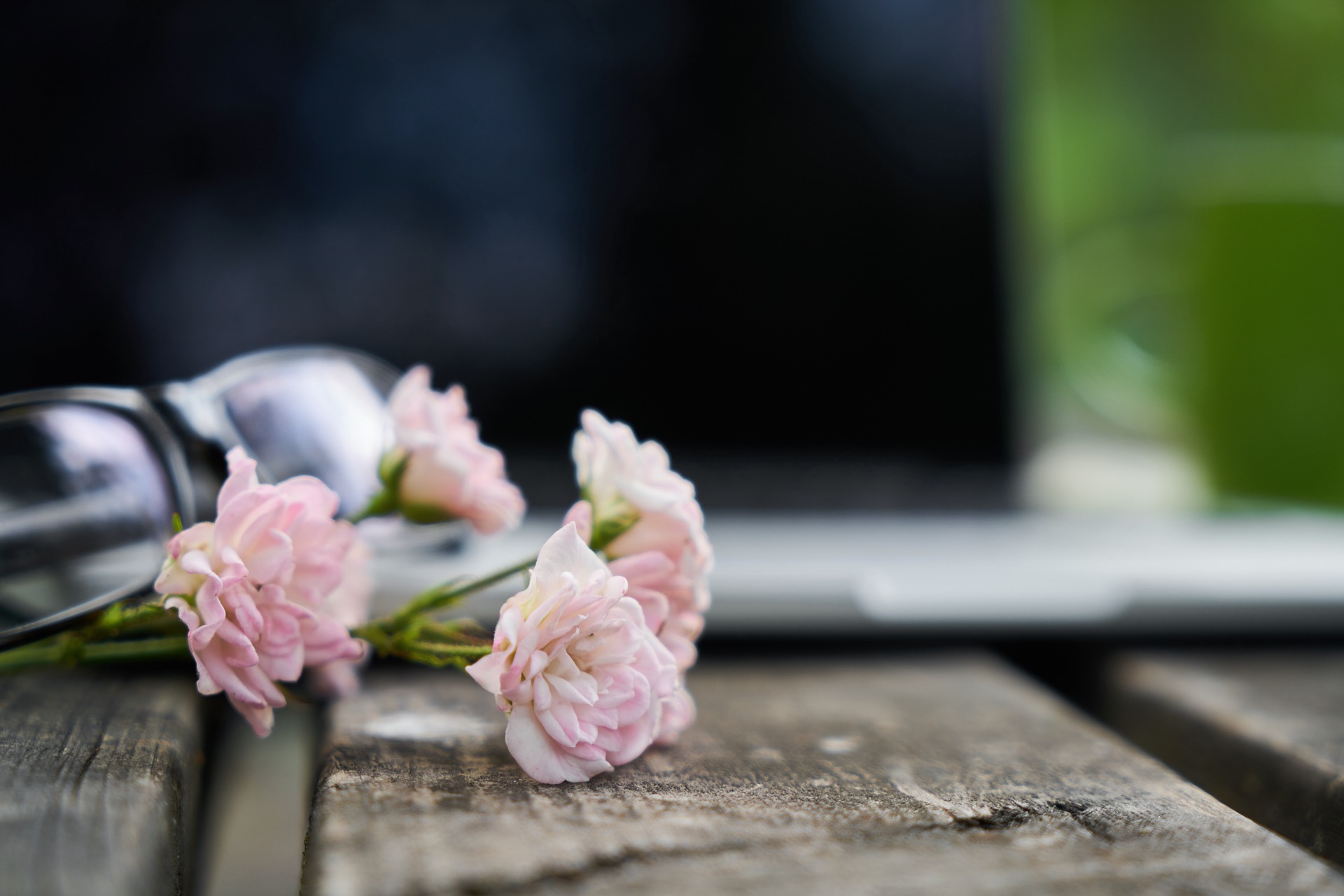 Has the coronavirus pandemic impacted your employment options? I know it has mine! Even though I work online as an herbal blogger and freelance writer, I typically work as a pastry cook for my day job and write on my days off. We have all been furloughed until further notice. The one positive thing about it is that I have lots more time to focus on writing. My long term goal is to run multiple blogs as a boutique media agency, and I've been making really good progress.
It made me realize that I've picked up so many good tips and tricks in the 10+ years I've been blogging. So, if you've been thinking about starting an herbal blog as another income stream, this series of posts is for you.
Blogs are also an important marketing tool for herbal authors, small farmers, and even herbal companies with products to sell, so I think this series will be pretty relevant for a lot of my readers. Most of us are bootstrap businesses that can't afford to hire virtual assistants or spend a fortune on marketing, so it's important to learn how to maximize our blogs and social media ourselves.
Social Media for Herbal Bloggers
In this post, I'll be sharing a general overview of how I run my social media. I don't have huge followings on social media, but even so I'm able to generate extra income every month with affiliate sales and book sales. I'd rather have smaller audiences that are really engaged with my work than huge followings but feel like I'm speaking into the void!
If you can afford marketing as a line item in your budget – great. You will be able to promote your posts and build your following much more quickly. However, the danger there is that you end up with a huge following but no one is really interested in buying your goods or services. Lots of followers might look good on paper, but does it convert?
Also, let me mention that there are many different ways to approach blogging. This blog, Indie Herbalist, is a combination of a niche blog and an author platform. My newest herbal blog, Teacup Alchemy, is a media hub for articles, podcasts, a YouTube channel, and I even have courses in the works! We will cover more about focusing your blog in another post, but for now let's talk about social media. It's essential no matter what type of blog you build.
Social media is one way that you help get the word out about your blog posts. It's combined with Search Engine Optimization as a marketing strategy. And it doesn't have to be technical, overwhelming, or intimidating.
Creating a Simple Social Media Strategy
To begin, start with only one or two social media accounts. You do NOT have to be on all of them, all the time. The best results I've had so far are on Pinterest and Facebook. I suggest Facebook rather than Instagram because Facebook makes it easy to share articles and video links. Instagram is all about the beautiful photos. You can quickly create a large following if you are good with a camera, but it can be harder to drive blog traffic.
I recommend starting with Pinterest. Pinterest is the biggest driver of new readers and website visits for me. I also think Pinterest is one of the more enjoyable social media accounts out there. Spending time building Pinterest boards and looking for Pins helps you see what is already resonating with your ideal readers and what they are into. It can also give you a look at any holes in your niche that you can fill.

(Images by Engin Akyurt from Pixabay) 
Using Pinterest for Your Herbal Blog
Pinning regularly is important to make sure Pinterest knows the account is active and relevant. I drive much of my blog traffic through Pinterest, but I don't have a lot of time everyday on Pinterest. Instead, I use a scheduler. Tailwind makes it so easy! For each blog post, I create three graphics to Pin. I use PicMonkey to create my Pins (although Canva is another popular option), use a bit of code to hide them in the blog post, and then use Tailwind to schedule them. There are other schedulers that allow you work with Pinterest now, but I've been using Tailwind since it first came out. It also allows me to schedule my Instagram.

Part of a good Pinterest strategy is having multiple, related boards so you can get the most reach from a single article. For example, my blog posts often can be cross-scheduled to my Everything Herbal board, DIY Home Herbalism, and a board I reserve for Indie Herbalist articles. Or, if it's a profile about a particular herb, I might choose Everything Herbal, Indie Herbalist Articles, and the board designated for that particular herb.
Pinning articles from other Pinterest users is also really important. It helps you get more reach and attract more followers. It's important to check that the Pins you save to your scheduler are active links that go to the right place, so be sure to take a minute to scan through any articles before you share. Otherwise you might accidentally share a dead end link or spam.
Using Facebook for Your Herbal Blog
The other big driver for blog traffic for me is Facebook. Having a large following is more important on Facebook than it is on Pinterest, but again you have to balance followers with actual engagement. My Facebook fans are awesome-  they love to share my content, chat with me in the comments, and give my posts a boost by liking them. Not every audience is that engaged. Again, I've worked for some big companies where it's like talking into a void. I'd much rather have a small, engaged following than a huge one with very little traction.
Facebook has a really good scheduling feature in house that's free for business pages. It allows you to schedule your posts and also take a peek at how well your past posts have been performing. This gives you good ideas about what your audience wants to see more of and what just doesn't resonate with them.
Even though social media for authors is so, so important, it's not always possible to hire a virtual assistant. Being able to automate with Tailwind frees up my time to focus on writing.
My Strategy for Pinterest
For Pinterest, I use Tailwind to schedule 5-10 pins a day. Depending on how broad your niche is, you may be able to schedule a lot more than that. Good herbal content is pretty thin online, so I don't mind sticking to my niche and keeping it simple.
Usually I only need 2-3 hours once a month to find enough content for 30 days. As new posts are published on my blog, I take the time to add them to the schedule on the days they go live. If you have affiliate programs with relevant blog content, don't forget to schedule those too! Most of my affiliate income is generated through Pinterest as well. Just make sure to add an #affiliate tag in the Pin description when you schedule.
Even though building a following on Pinterest is nice, your impressions, link clicks, and saves are much more important. To be able to track those, make sure you upgrade to Pinterest's free business account. Another helpful thing about Tailwind is that they provide regular emails and articles about the latest Pinterest best practices. Social media is always changing, so staying informed is really important.

My Strategy for Facebook
For Facebook, I try for 3 posts per week. Sundays I share articles about herb gardening, Tuesdays are about herbal recipes or DIY projects, and Thursdays are usually an herbal profile or related to learning herbalism. If you want to schedule five days a week, you absolutely can. Having a theme for each day of the week means much less of a headache for you when you look for articles to share! Mining your Pinterest boards for articles is a great time saver.
Make sure the posts look good when shared on Facebook. You can use Facebook's preview feature in post scheduling. Not everyone knows how to make sure their blog content is optimized for Facebook, but having a good graphic attached to the article link is so important. Links that have a good photo get much more interaction than a plain text link.
Again, I'm super selective about what I share and find that less is often more. As my blog posts go live, I schedule them on Facebook. Once you've been using Facebook for a while, you will start to see patterns about what days get the most traction for posting, so be sure to periodically review and adjust to maximize the number of people likely to see your posts.
Another fun thing to do for your Facebook page is to periodically upload relevant photography to photo albums. This is great if you have an herb garden, product line, or for behind the scenes photos. You can also do a photo album to showcase your blog posts. You can link to blog articles in the photo descriptions, and it's a great way to keep your articles in one place for anyone exploring your page.
Creating a Strategy for Your Herbal Blog
My biggest advice is: create solid, quality blog content and keeping your social strategy simple and focused. That alone should help your blog traffic climb within a few weeks.  Blogging isn't a get rich quick kind of gig, but it can be used to build your author or brand presence, help create relationships with your ideal readers and customers, and be an extra source of income every month.
Below, you can find my affiliate links for PicMonkey and Tailwind. Both have free trials so you can try them out yourself!
Picmonkey has great templates and intuitive photo editing options. They even have a brand kit feature that lets you organize all of your brand colors, graphics, and fonts in one place (huge time saver).
Tailwind has wonderful solutions for Pinterest and Instragram scheduling that help you get results without getting lost in the social media time suck. Tailwind also examines the peak times your pins get attention. This allows you to create a smart schedule to get the best results.

About Me
I'm an author and herbalist in Atlanta, Georgia. My work has been featured on Mind Body Green, in Mother Earth Living and Willow and Sage, and at The Herbal Academy. My herbal recipe book, The Complete Guide to Adaptogens, is available wherever books are sold.