Links contained in this post and elsewhere on my website may include affiliate links. When you make a purchase through these links, I earn a commission at no additional cost to you. I only link to products and services that I love - and that I think you will love, too!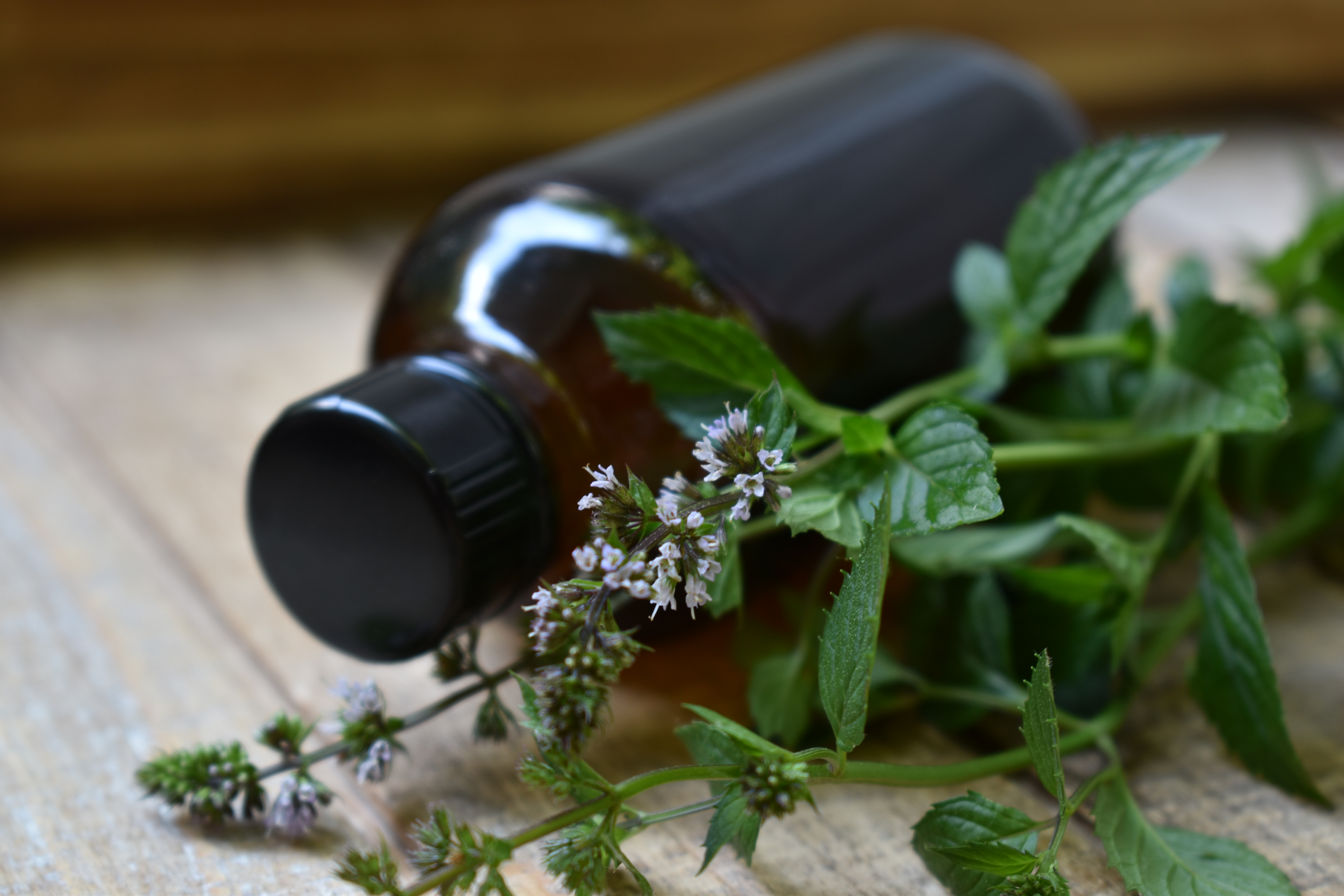 Did you know I used to work in health food stores? It's true! I managed a Peachtree Natural Foods store many years ago, and I've also worked for Mother Nature's Eden in Tucker, GA. I thought it would be fun to talk about some of my favorite "big" herbal companies from my health food store days!
A few large companies really stand out when it comes to making herbal extracts. These are the companies I have been using for years and are easy to find at big-box retailers. They also take pride in being socially and ecologically responsible, which is another reason I'm comfortable giving them my business.
Please note that this post is not sponsored by any of the companies below. I decided to write it as a resource for my readers who are curious about the best companies for herbal extracts. I have included affiliate links to some of favorite products by each company- affiliate relationships are one of the ways I make income as a writer. When you make a purchase through an affiliate link I earn a commission, but there's no extra charge to you.
I'm picky about which companies I use. I know I can make a high quality extract at home, so if I'm going to shell out some cash for an extract made by someone else, it had better be up to snuff!
Why Buy Pre-Made Herbal Extracts?
The biggest reason I buy pre-made is convenience. As you know, I am a huge fan of making my own herbal extracts at home. Sometimes, though, it's nice to be able to order what I need in a pinch, or just swing by the store for an extract if I'm traveling. It's also good if I'm giving someone an extract. My friends prefer my homemade items, but if the recipient is someone who doesn't know me well, using a store-bought product can be a good alternative.
Without further ado, let's look at my favorite big herbal companies that offer pre-made extracts and herbal formulas.
Gaia Herbs
This company is located in North Carolina. Gaia Herbs is really great if you want the convenience of a capsule but the effectiveness of a liquid extract. I'm not a fan of powdered herbs in capsules. I just don't feel like they work as well as liquid extracts or teas. Gaia Herbs figured out a way around that, though – they put liquid extracts into capsules. Genius! I also really like their dedication to the environment.
This company does adaptogens extremely well. If you're looking for a high quality daily supplement to make using adaptogens easy, this is the first company that comes to mind. They have an Adrenal Health Daily Support blend that's phenomenal. I also really like their Daily Wellbeing products. They are perfect if you are looking for a convenient way to add herbs to your wellness routines.
Herbs, Etc.
This company is based out of New Mexico and was founded by herbalist David Gagnon. Fun fact: I like to nerd out about the way Herbs Etc., makes their products! What makes them so special?
They use a proprietary process to extract their herbs. They call it kinetic maceration. If you've ever made a percolation extract at home, you know the benefit of adding the energy of movement to the process of extracting! They also use an oxygen-free softgel for their capsule products and keep the temps low during the herb grinding process.
I love so many of the Herbs, Etc. products. Singer's Saving Grace (#affiliate) is probably my favorite. I keep some on hand for seasonal support for scratchy throats – allergies in spring, wintertime cold and flu season. There are a few different flavors. Mint is probably the tastiest, but I usually go with the plain' ol' extra strength!
I also had really good results with their Lymphatonic formula (#affiliate link) when I was recovering from Lyme. The herbs in Lymphatonic support the lymph glands and are traditionally used to support immunity when recovering from a lingering illness. They are a softgel form (the liquid extract inside the softgel)- super easy to swallow and I love the potency.
Herb Pharm
Herb Pharm is one of my favorite companies for simple extracts because they have such a wide selection of single herbs available and it's easy to find them at many different health food stores.
However, several of their compound blends are not to be missed! Athlete's Power (#affiliate link) was another formula I used with good results at one point during my recovery from Lyme. It has a blend of adaptogens and includes sarsaparilla, which is an alterative. It seemed to be very supportive of my energy levels and helped cut through some of the mental fogginess I experienced.
I also love,love, love the rue and fennel compound. It's designed to be diluted in water and used as eye wash. Equally applicable if my eyes are mad at me from staring at a computer screen all day or if they are irritated from a dry, dusty workday at the barn!
Herb Pharm was founded in 1979 by Ed Smith and Sara Katz and is based in Oregon.
Planetary Formulas
Planetary Formulas is hands-down my favorite company for Ayurvedic and Traditional Chinese Medicine formulas. I'm super picky about TCM and Ayurvedic formula companies because of the potential for adulteration in the ingredients coming from overseas. Planetary Formulas has a very good track record and I'm very comfortable using their products.
I've found that their product Albizia Calm (#affiliate link) is great when I need a little extra support for stress. Albizia has a reputation for being an ally during grief, and this product was my go-to support after the death of my sister.
Plus, I like to hike and stay physically active, so their Neck and Shoulders (#affiliate link) formula and Flexibility (#affiliate link) formula are favorites!
WishGarden Herbs
Last but not least, there's another favorite company that I'm excited to share with you: WishGarden Herbs. (#affiliate) They are a family owned company based in Colorado and have been creating wonderful formulas and high-quality extracts for 40 years. Their Kick-Ass Sinus and Liquid Bliss products are two of my favorites! Many of their extracts contain glycerin, which makes them more palatable than straight alcohol extracts.
Another thing that sets them apart from the others is the use of a pump top instead of a dropper bottle. I find the pump tops to be convenient and easier to use than droppers. At first, I was worried they might leak. However, I've been carrying them around in my coat pockets for the last few months and haven't had any problems at all.
You can explore their full line of products on their website.  (#affiliate link)
About Me
I'm an herbalist and author from Atlanta, Georgia. Thanks for visiting my blog! My popular herbal recipe book is full of creative ideas for supporting wellness with adaptogens like rhodiola, holy basil, and ashwagandha. You can learn more about my book here. It's available for purchase through Amazon, Barnes and Noble, or by request at your favorite local book shop!
Follow along on Pinterest, Facebook, and Instagram!