Please note: links contained in this post and elsewhere on my website may include affiliate links. When you make a purchase through these links, I may earn a commission at no additional cost to you. I only link to products and services that I love - and that I think you will love, too!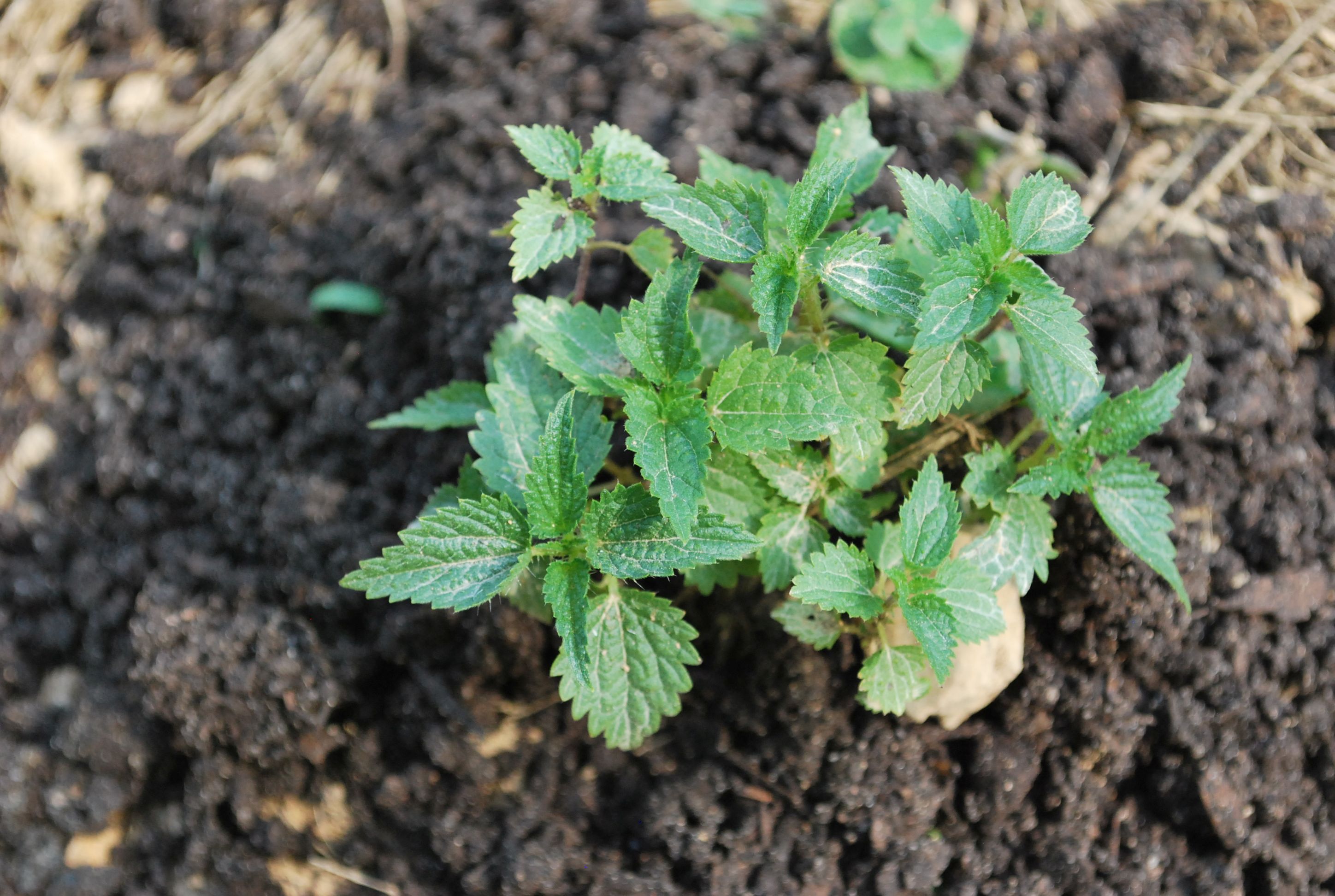 Nettles are a big part of my farm plan. There are so many possible ways to use and market them – as fresh greens, dried for tea, made into cordage. . . multipurpose crops are generally a good bet! The video at the end of this post shares how we are establishing our nettles patch and how we are helping the plants to settle in.
How We Are Establishing a Nettles Patch on Our Farm
Nettles are very hardy little plants, so we haven't needed to spend much time working with them. I chose to spend about $8 on some mushroom compost and around $10 on some mulch to give them an edge, and we spent about an hour planting (not including tilling the bed) and have spent about 2 hours total weeding and watering over the last few weeks.
Amending the Soil
Nettles usually prefer richer soil than what is available on our farm, so we are using mushroom compost and mulch to help compensate. Mushroom compost is for nutrients and building a healthy soil ecosystem. Mulch helps our clay soil hold more moisture. Both are important to help our nettles feel at home! I've grown nettles here before, so I know they do reasonably well on their own- but I feel like these babies need a little extra boost.
Weeding
I don't mention it in the video, but hand weeding is really important if you plant seedling plugs like we did. Seedling plugs are extra tiny and, if you have time and space (and the funds), potting up can help your seedlings establish better once you move them to the garden. If you plant them out directly, like we did, they will need your careful attention to weeding. It's easy enough to hoe around the plants, but any weeds that grow around the plant crown will need to be gently coaxed out by hand.
Watering
Now that the weather is getting hot and dry, our nettles patch appreciates generous watering while the plants are small. Once the plants are bigger they will need less water. A daily trip out to the bed in the morning gives me a chance to check in and see what they need.
Looking Ahead
So far, this bed is going mostly according to plan. I was a little worried at first because the plants sat for almost three weeks without doing much of anything. Within the last two weeks, though, they seem to be putting on lots of new growth. Take a look for yourself and watch the video!