Please note: links contained in this post and elsewhere on my website may include affiliate links. When you make a purchase through these links, I may earn a commission at no additional cost to you. I only link to products and services that I love - and that I think you will love, too!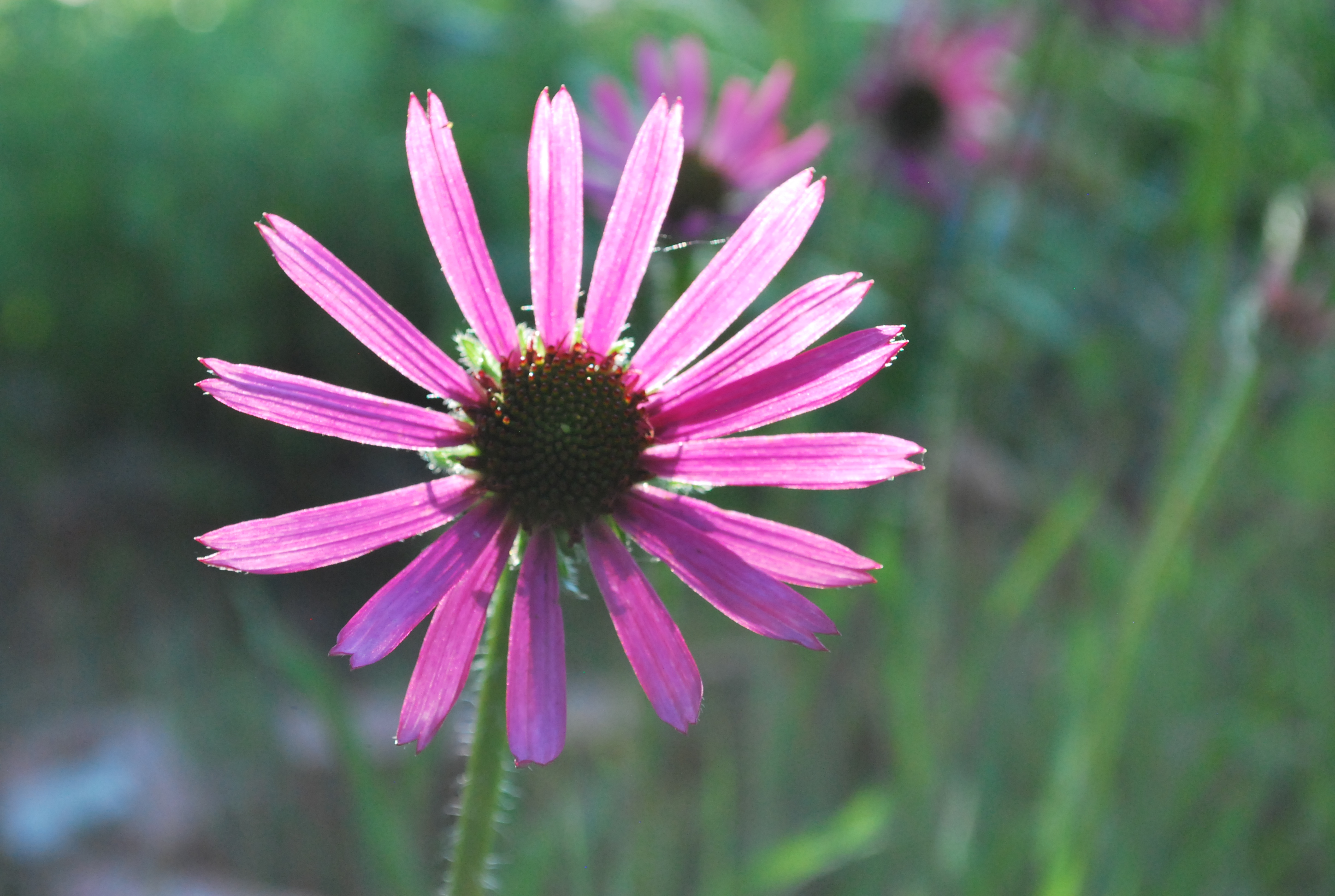 Today's video is a brief tour of what the garden and herb farm looks like going into this summer. Some of our big garden and herb farm goals for this year are:
begin establishing 30ft perennial herb beds
mulch everything in to help with weed suppression
trial motherwort and tulsi varieties
add more varieties of perennial herbs to the raised beds (the area will be the teaching gardens)
plant our first tea bushes
grow a successful crop of calendula
trial sunflowers for cut flowers
plant peonies for cut flowers
How Are We Doing So Far?
As you can see, our herb farm plan focuses on perennial herbs and a diversity of herbs. We think this is a smart strategy because we can invest in the plantings now and harvest for years to come. Plus, diversity is key when you are starting out as a small or micro farm. Here's how we've managed so far!
Establish 30ft Perennial Herb Beds
We've planted nettles and bee balm from seedling plugs. Chamomile was also in the plan, however, the chamomile arrived mostly dead from rough handling. The box had been tipped over at some point and the plugs came out of the trays, so the seedlings spent most of the ride upside down and buried. This wasn't a problem for the nettles and bee balm because the plants were big enough for the nets used in shipping to hold them securely. Unfortunately, the chamomile rotted.
Mulch Everything In
The teaching garden is mulched in, and this week I'm starting on the 3oft rows. Because we are bootstrapping this project, I'm bringing in a few bags of mulch at a time (rather than having a dump truck of loose mulch delivered). The other important part of mulching is the cardboard that goes underneath. I use at least two layers of broken down cardboard boxes under the mulch, and ask around at fast food restaurants and grocery stores to get the cardboard we need for this. Bags of mulch aren't that expensive ($2.50 for 2 cu feet).
Trial Motherwort and Tulsi
Both of these trials are going reasonably well. Tulsi typically grows well here, and two out of three types of motherwort easily established themselves in the garden. The official motherwort, surprisingly, has been the most difficult. Trials are a good way to find out if plants will do well on your site without a large investment of time and money. Sometimes, even if you think conditions are perfect, the plants may have other ideas!
Add More Perennials to the Raised Beds
This is going slowly but surely. We've added lovage, passionflower, and valerian so far. Initially, I did all of my herb gardening in the raised beds. Ants love to move in anytime I turn under the beds for annual plantings, though, so we had to change our strategy a bit. This is especially important because the only ant control I want to use is organic lemongrass oil. It works, but it's not as effective as chemical controls.
Plant Our First Tea Bushes
We ordered 7 very healthy, very happy Camelia sinensis plants. This is a bit of a whim and an experiment. We'd love to grow white tea as a specialty crop, but we're not sure how well it will do in our area. There's not a lot of information available on growing tea as a specialty crop in the United States. So we decided to just plant some and go for it! If it works out well, we can always plant more. If not, seven plants isn't a particularly risky investment. Ever the bargain hunter, I even found them on sale. 😉
Grow a Successful Crop of Calendula
This is a great example of how contrary farming can be. Calendula is one of the easiest herbs to grow and we've never had difficulty with it. I'm normally swimming in blooms by June. What happened this year? Every last seedling damped off or was eaten by slugs! The spring was too cold and wet. We're trying again this week now that the weather is warmer and things have dried out.
Trial Sunflowers
I'd love to offer sunflowers at farmers markets alongside our herbs, so we are experimenting to see if they will do well. So far they are happy and haven't required much work other than weeding between them when they were little. No bug problems so far, either!
Plant Peonies
Peonies are another type of cut flowers I'd like to grow here on the farm. They grow very well in our area, are perennial, and we don't usually have insect problems with them. I wasn't sure if we would be able to add any this year, but my mom helped me find six varieties! So we tucked them in where we had planned on the chamomile.
See for Yourself!
Below, you can find a video of how things are shaping up around June Apple. I hope you enjoy the tour!
All the best,
Agatha