Please note: links contained in this post and elsewhere on my website may include affiliate links. When you make a purchase through these links, I may earn a commission at no additional cost to you. I only link to products and services that I love - and that I think you will love, too!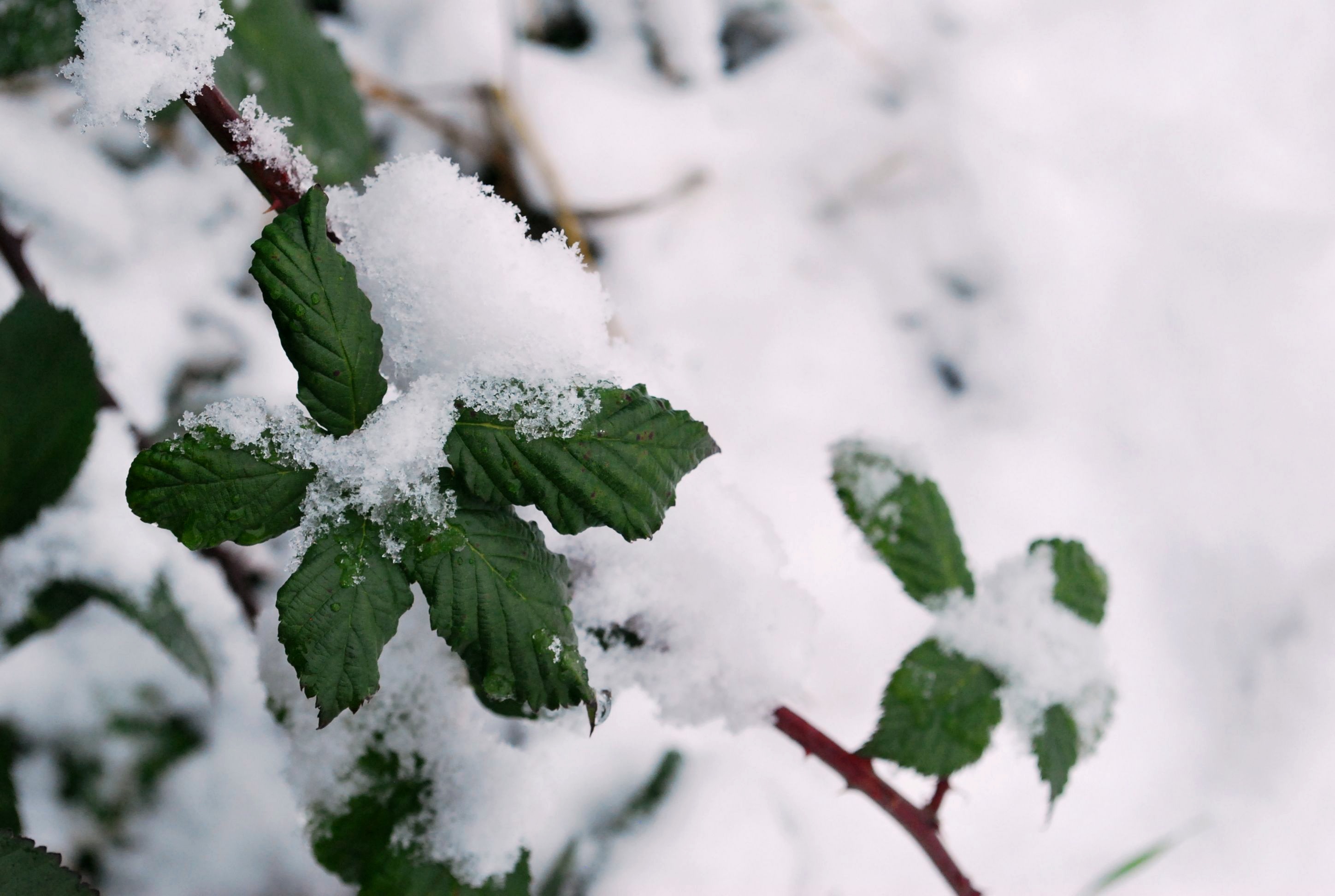 One of my favorite traditions for New Year's is making a list of 12 herbal projects or activities I want to try in the coming months. Over the years, my list has included recipes I wanted to try, herbal books to read, new plants to add to the garden, or new topics I wanted to explore.
I think that creating an herbal lifestyle that is gorgeous, delicious, and amazing at every turn should be at the top of the list for every home herbalist going into the new year. This tradition is the perfect way to set your intentions for a very herbal year to come. By keeping your list to twelve items, you can make it easy to track your progress and focus on one item of your list each month. Here are some fun ideas to help you brainstorm things to include.
1. Take Yourself for a Plant Walk
Plants are at the heart of what we do, so every herbalist benefits from feeling connected to their local ecosystem. Find a local hiking trail, a neighborhood walking route, or a local park and observe the plants growing there.  This can also be expanded into a fun yearly project by committing to explore the same location once a month for the coming year.  Take a field guide and learn to identify plants along the way. For best results, spend some time every month browsing the field guide while enjoying a cup of tea or coffee- you'd be surprised how far this goes in helping you learn to navigate your field guide and develop an eye for the patterns that make plant identification easier. Before long, you'll start to think "Hmm, this looks familiar. . . " when you meet a new plant on your rambles.
2. Start Your Own Materia Medica
Having your own personal materia medica as a tool for learning herbalism is one of the best ways to grow your herbal knowledge. A materia medica is a type of plant journal and encyclopedia where you can record information about individual herbs as you study them in depth. It can take many different forms – some herbalists prefer a computer file, others might keep a beautiful sketchbook with handwritten notes. Mine tends to take a scrapbook or smashbook style format where I can add photos, written notes, hand-drawn studies, and whatever else interests me. If you are interested in starting your own materia medica, I highly recommend the Herbal Materia Medica Course by Herbal Academy. I worked on the writing team for this course and can tell you that it is pretty amazing. Each lesson guides you through the process of working with a different section of a materia medica entry to create a personalized study experience that immerses you in the different aspects of your chosen herb.
If you already have a materia medica of your own, The Herbarium online learning resource by the Academy is one of my fav recommendations for indie herbalists looking for an affordable way to access a wealth of quality information about herbs. It's a great place to start when researching new additions to your materia medica. Every month they add new articles and herbal profiles to the searchable database. It's literally everything you could want in an herbal study resource.
3. Make an Herbal Jelly
Mint, Rose, Lavender, Dandelion- if you can make a tea with it, you can turn it into a jelly! These unusual herbal delicacies are fantastic on home baked goodies or even in meat and vegetable dishes. You can also stir them into yogurt or oatmeal for a breakfast upgrade. Dandelion jelly is one of my favorites, and I have directions for making your own in my article Celebrate Spring with Homemade Dandelion Jelly.
4. Have an Herbal Tea Party
Herbal teas are good for you and come in an astounding array of flavors and varieties. I love tea, and the only thing better than a tea party is an impromptu herbal tea party in an unusual location. Think "like a picnic", but less prep needed and way more wow factor. All you need is a thermos of your favorite herbal tea and your favorite snacks. For your destination, try a picnic table at the park, a hiking trail with an overlook or waterfall, or a spot at a lake or beach nearby. For more fun, take a friend along!
5. Grow a New Herb
I think every herbalist should try growing a plant at least once. Be careful, though, you might get hooked- tending plants can be addictive. Buying a plant is usually a good investment for first time gardeners, because herb seeds can be a tad finicky. . . .ok, actually, they can be a pain in the backside- some of them take a whole year of twiddling their thumbs underground before they sprout. My personal favorite plant for first time herb gardening from seed is valerian- it's unusual, comes up quickly, grows like a weed, and has beautiful, vanilla scented flowers. I also love tulsi, which is an adaptogen that can be grown in a sunny spot indoors, or jiaogulan (Gynostemma pentaphyllum). Jiaogulan is another adaptogen that makes an exceptional little houseplant.
6. Make an Herbarium
An herbarium is a collection of dried, pressed leaves or flowers. It can be a lovely way to catalog what you have been growing in your garden, make some lovely framed artwork for your living space, or be used as a learning tool as you identify new plants.  Trees are often overlooked by the beginning herbalist, but creating an herbarium is a great project if you are interested in studying trees with herbal uses. You can also include bark rubbings and drawings or photos of the twigs or buds to create your own field guide. So many trees have provided medicinal barks, leaves, and flowers throughout history, not to mention fruit, nuts, dyes, basketry and furniture-making materials. So why not spend a little time getting to know them?
7. Choose an Herbal Ally for the Year
Having an herbal ally, a plant that resonates with your specific health needs or your intentions for the year, can be a beautiful way to celebrate and develop your connection to herbs. Depending on which herb you chose, you may be able to incorporate your ally into your life as a flower essence, a tea you can enjoy regularly, or even a potted plant on your windowsill. Allies often become a connection we can return to again and again for self care and to reaffirm our relationship with herbalism. Alexis at Worts and Cunning has an incredible resource for getting to know your herbal ally better: the Plant Ally Project Thirty Day Challenge is the perfect way to start the year with your new ally.
8. Soak in an Herbal Bath
Luxurious and decadent, soothing and calming, or simply rejuvenating- there are herbal bath add-ins for every mood and purpose. I keep lavender and roses in muslin bags in my apothecary cabinet so I always have one ready to toss in the bath. You can make an herbal bathing routine as simple or as sophisticated as you want. Mountain Rose Herbs has a really good article, The Healing Art of Bathing, with tips and recipes to get you started.
9. Add an Adaptogen
Adaptogens are probably one of the best things you can do for your health, herbally speaking. These herbs are traditionally revered as tonics that support wellness and longevity, and modern research has explored the ways they can help support our energy levels, response to stress, and immunity.  An adaptogen extract is part of my morning routine, and then I also enjoy using adaptogens creatively in recipes throughout the day. My book has many of my favorite recipes in it. It's available right now as a paperback, but there's a new hardcover edition with color photography that will be released this summer!
10. Experiment with Herbal Fermentation
Herbs can add an intriguing dimension to your home brewing escapades. Did you know that you can make vanilla meadowsweet mead or nettle beer? What about herbal kombucha?
You could also experiment with herbal infused wines. Herbal infused wines, which start with either a homemade or store-bought fruit wine, can be incorporated into menu plans, enjoyed on special occasions, or help set that perfect seasonal mood. In addition to being used in more traditional ways, of course. (Link to herbs and fermentation course).
The Herbal Academy has an incredible course devoted to the craft of herbal fermentation. Herbal beer, wine, mead and kombucha are all covered in the course, and there's even a unit that covers herbs and lactofermented foods.
11. Get Creative in the Kitchen
Sure, everyone's familiar with a sprinkling of so-called culinary herbs in recipes to add flavor and spice to cooking. But did you know that you can use herbs to infuse oils, butter, salt, and vinegar for even more incredible variety? If you haven't ever experimented with these wonderful recipes, you definitely should. A great example is my recipe for Chive Butter Blossoms. Floral herbs are definitely wonderful for getting creative in the kitchen with herbs – dandelions, violets, and roses lend themselves to many interesting recipes.
12. Learn to Love Bitters
Bitter flavored herbs were once an important aspect of the herbal recipe compendium; more and more people are once again becoming familiar with the ways bitters can benefit digestion and wellness! Whether you try an herbal coffee substitute, add dandelion greens to your dinner plate, make a simple single herb extract with angelica or dandelion root, or try one of the excellent herbal bitters blends already available from companies like Urban Moonshine, there are plenty of ways to experience herbal bitters.